When we love someone, our eyes speak a thousand words whilst our mouth stays awestruck. It is the feeling of immense emotions and a ticklish tummy that makes us drop dead in front of the one that has our heart. Love can be childish, it can be mature and it can be fun all at once. Our partners are the ones who stay by us through thick and thin. They are the ones that choose to stay with us knowing all our negatives and downfalls.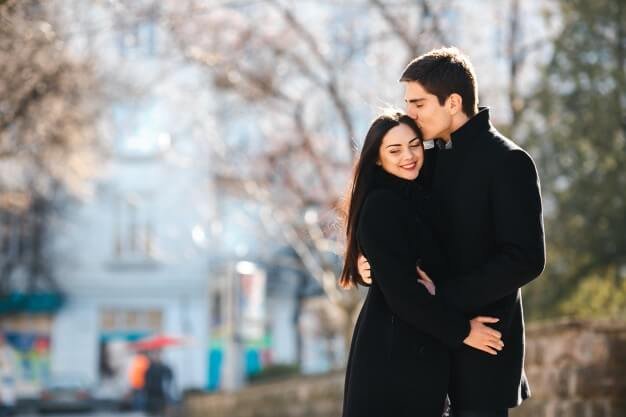 Tips To Replenish Your Bond With Your Partner
As we grow older, the lists of our priorities keep lengthening. To give you an example, people start as a couple, they are introduced to each other's families, and then start a family of their own. Somehow the list of our priorities keeps adding up new entries. But in these busy schedules, we sometimes forget to value our partners that have stood by us at all times. Small acts of love, such as surprise online flower deliveries can go a long way in making your partner feel special. We must cherish our partners at every step of the way. They go through each and everything as we do and still stand by us, giving us a shoulder to cry on.
There are a lot of ways in which you can make your partner know how much you love them. Let's list down a few ways to do so.
Flowers:
As mentioned above, flowers are a great way of letting your partner know their worth. In our busy schedules, it might be difficult for us to make a day special for our partner, but then again it is not the money that counts behind an expression but the emotion attached to it. A small and simple bouquet of red roses can help you make your partner smile with just a few bucks. Believe us when we say that this bouquet will reveal thousands of emotions to your partner that no other gift can, not even the most expensive one.
Dinner Date:
While it can be difficult for you to stop your work and spend a day with your partner but an evening just won't hurt. You can spare an evening exclusively for you and your partner to catch up with those missed romantic moments. You never know there might be few things that you have just not talked about or planned due to both of your schedules. A little time for the one you love will pay off in ways that you might not have imagined.
Prepare Dinner:
With today's fast-paced world, people are extensively inclined towards food delivery options to get their lunch or supper daily. You can prepare a delicious dinner for your partner and setback to have a delicious meal at the comfort of your home. Don't know how to cook? Go on and do some digging on the internet, you will have it all. This act will let them know that you have put in many efforts to make their day special and memorable.
Plan a Trip
If you and your partner are both adventurous and athletic, you can opt for a short trip together to a nearby hill station. Doing so will help you spend some quality time together with the one you care about.  Trips are a great way to connect, the clean air and the fresh breeze will help you detangle from your daily work stress while enjoying a romantic day with your partner.
Shopping Spree
Shopping can be highly therapeutic, that too not only for women but surprisingly men as well. You two can go out on an untamed shopping spree. Judging on your busy schedules, you might not have done the same on a long time. So go on and spend a few bucks on the things that genuinely make you happy.
Couple Spa Day
You can have a relaxing day out with your partner at a couple's spa day. It is a luxury and fun way of letting your body and mind relax to the fullest.
Our bonds are what give us a reason to live and celebrate each moment of our lives. Love lays the base of these relationships. Cherish every person to the core, and you will never miss anyone. Your partner is someone that always has and will always be there for you no matter what, so make sure that you don't miss a chance to make them feel loved and pampered. Make their special days even more special with birthday flowers, anniversary flowers, flowers for promotions or maybe an increment. While you go through your busy workaholic life, set out some time for them as well, to catch up with their feelings, worries and emotions.