Ellen DeGeneres, a woman who's capable of anything, in the world. Times and several other magazines have named her amongst the most influential women of the world, not once, but several times. From being a comedian and tickling our gut to being the superstar host of a super hit talk show and stirring controversies, she has influenced several businesses in a lot of ways.
Apart from being one of the most popular television show hosts, Ellen DeGeneres is also an avid supporter and member of the LGBTQ community who has represented it on various levels. After her marriage to her wife, Portia, she became one of the most renowned faces of the LGBTQ community.
About Ellen Degeneres:
Ellen DeGeneres is a popular talk show host. Her talk show, 'The Ellen DeGeneres show' is one of the highest-rated shows on world television and has a fan base surpassing millions. In the early 1980s, she began her career as a stand-up comedian and climbed the stairs to success by the late 80s. 
In 1986, she attended The Tonight Show Starring Johnny Carson, which was quite a deal back then. Towards the end of the 90s, she became a popular actress and starred in movies like Mr. Wrong (1996), EDtv (1999), and The Love Letter (1999), etc. In the 2003 release, Finding Nemo, and the 2016 release, Finding Dory, she voiced the character of Dory. 
Ellen DeGeneres also became a part of a reality show named  American Idol and judged its 9th season. From 1994 to 1998 she did the show Ellen and from 2001 to 2002, she did 'The Ellen Show. In 1997, on the show 'Ellen' she declared her sexual identity as a "lesbian", to the world, through the character of Ellen Morgan, played by herself. 
Apart from having television shows in her name, she has also hosted several reputed awards shows like Academy Awards, Grammy Awards, and the Primetime Emmys.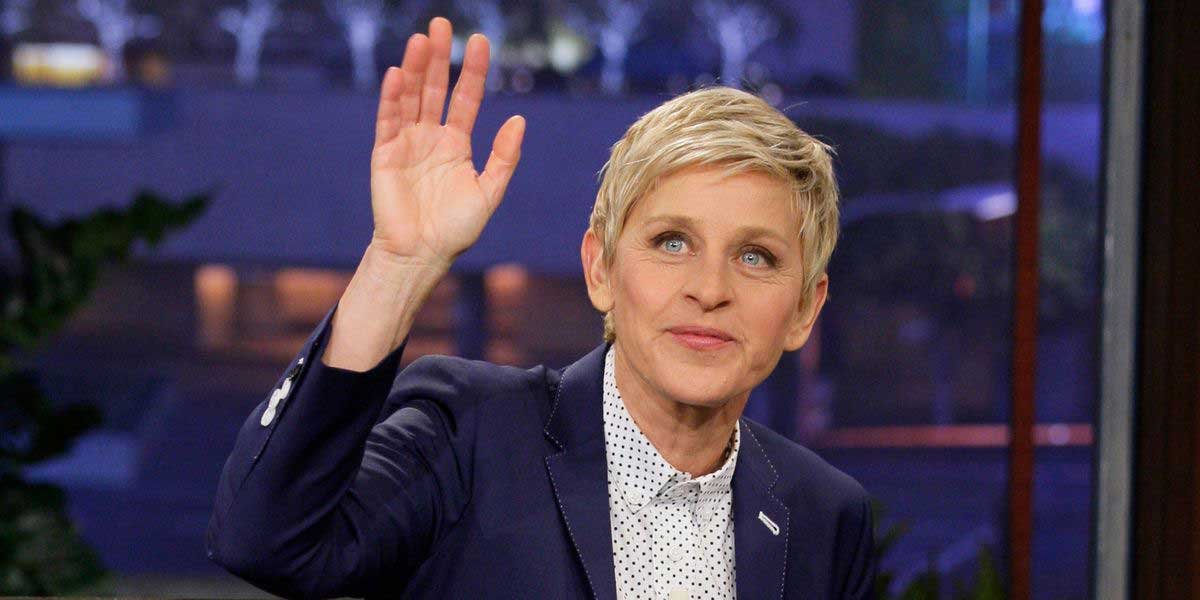 What is Ellen DeGeneres' net worth?
Despite the fact that The Ellen DeGeneres Show was brought off air after its 19tg season, there is no end to Ellen DeGeneres' massive property and fame. She is the biggest comedian in the world and the highest-paid comedian. According to a recent report, Ellen DeGeneres has an estimated net worth of US$370 million. Her wealth and worth are the results of her work and the consistency with which she followed her passion. Her determination has led her to become a self-made woman and the most successful one.
As per the recent reports she had become the highest-paid television show anchor surpassing renowned personalities like Oprah Winfrey. In 2017, she was paid a sum of US$50 million per year for her television show. She also receives a major part of her net worth from brand endorsements and product advertising. Also, her image of a controversial celebrity often wins her some extra LimeLight than the other celebs. 
In 2018 a report was presented by Forbes magazine which suggested that Ellen DeGeneres was the fifteenth highest-paid entertainer in the world and had earned a sum of US$87.5 million in the same year 2018. Three years before in 2015 Forbes named her in the list of the 50 most powerful women in the world also in another list known as the pride power list she stood in the second position in the world. 
How Does Ellen DeGeneres Spend Her Money?
Ellen DeGeneres is as successful a business woman as she is a comedian. She earns a major part of the money through brand endorsements and by hosting shows. She even produces some of her Ventures while the rest of her money either goes into buying properties or in charity work.
She is an avid supporter and member of the LGBTQ community and does donate a large amount for their upliftment. She also donates some money to NGOs that take care of children and sponsor surgeries of those in need.
Ellen Degeneres Early Life:
Indigenous was born on January 26, 1958, in Metairie, Louisiana. Her mother Elizabeth Jane was a speech therapist by profession and her father Elliott Everett DeGeneres was an insurance agent by profession. She was raised in a family of 4 along with her brother vans but only till her parents did not separate. In 1973 her parents decided to separate from each other and a few years later they eventually got divorced. Her brother Vance accompanied her father, while Ellen stayed with her mother.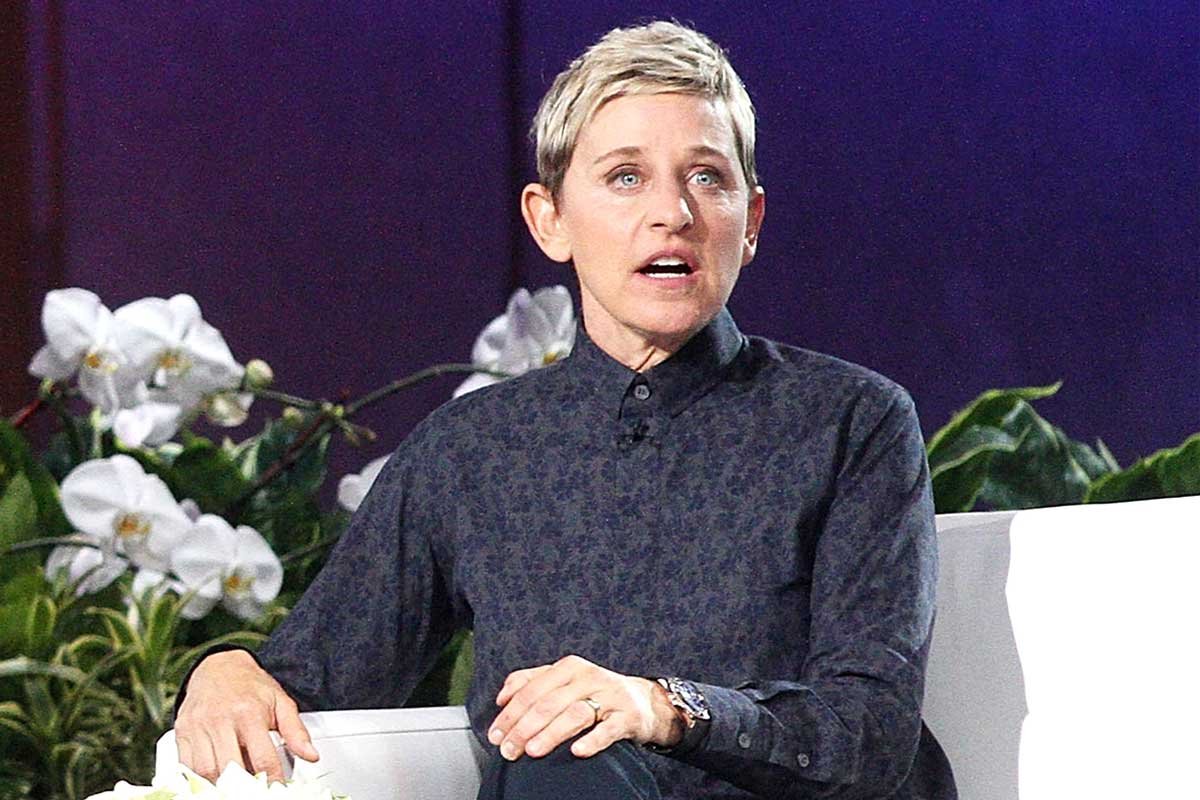 After a divorce, Ellen's mother got married to Roy Gruessendorf who was a salesman by profession. The later years of her childhood were spent in New Orleans. Ellen DeGeneres was merely 15 years of age when her stepfather molested her. She managed to escape and continued her studies.
In 1976 she completed her schooling from Grace King High school in Metairie. She later went to the University of New Orleans and majored in communication studies. She dropped out of college and went on to join clerical work in a law firm. She also did waitressing at restaurants like TGI Fridays, etc in the early years of her life. 
In 1997, she came out as a lesbian before the world. However, she was shocked by the harsh reality of the world that struck her, but she did not lose hope and kept advocating for the LGBTQ community. After dating a few women, finally, in 2004, she met the love of her life Portia de Rossi, and married her in 2008. 
Ellen Degeneres Career:
Ellen DeGeneres started performing as a stand-up comedian in the late seventies at several clubs near her. She even performed at Clyde's Comedy Club in New Orleans, in 1981. Woody Allen and Steve Martin were two of her role models who inspired her to follow her passion and achieve greatness in life. In the 1980s she accomplished a national tour and by 1984 she was already an accomplished comedian who was named as showtime's funniest person in America.
After Ellen got offers from renowned television channels she took a hiatus from stand-up comedy for almost 15 years. Finally, in 2018, she returned to her first love of stand-up comedy via a Netflix stand-up special. Talking about her favorite comedians of all times Ellen has often said that she looks up to Lucille Ball, Carol Burnett, and Bob Newhart.
She featured in movies like Coneheads, in the 1980s and later did several television shows in her name like 'Ellen', 'The Ellen show' and 'The Ellen DeGeneres show'.
Ellen DeGeneres' Honors and Awards:
Ellen DeGeneres is the most successful comedian in the world apart from being the highest-paid comedian she is also one of the most awarded and celebrated comedians across the world she has received some of the most reputed honors and awards.
She has been presented with the Daytime Emmy Award 32 times and was nominated for it 55 times. She even won the primetime Emmy awards once and was nominated for it 15 times. She has been nominated for the Grammy Award, Golden Globe Award, and Screen Actors Guild Award 3 times.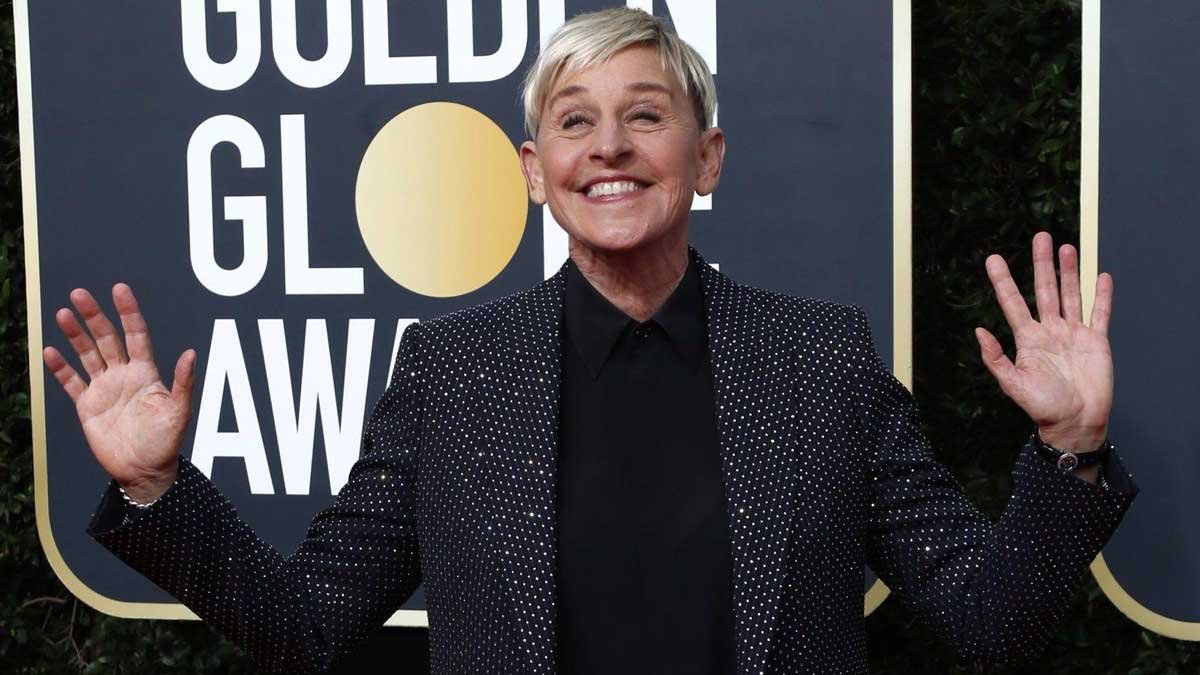 What happened to The Ellen Degeneres Show?
In September 2003 Ellen DeGeneres launched her talk show 'The Ellen DeGeneres show'. With the most popular celebrity guests spilling beans on their personal life and Ellen being the perfect funny and entertaining host, the show caught up to huge TRP ratings. It continued to win several awards in the category of the best talk show and continued to be the favorite of its audience. 
However, Ellen did face some really hard times during the shooting of the show like one time she suffered from a torn ligament and was bedridden for a while. To everyone's surprise, she continued the show and hosted it from her hospital bed where her celebrity guests were seated around her bed.
Finally, in 2020, there were some controversial articles afloat on Buzzfeed which said that several workers from the Ellen DeGeneres show have complained of a toxic work environment where Ellen harasses its employees and even uses some racial slurs at them. Ellen initially denied any such accusations but later apologized on world television for all of them. 
Quotes by Ellen DeGeneres:
Ellen talks about seeing yourself from an alternate perspective when your own perspective seems to be a blur. She once said, "Sometimes you can't see yourself clearly until you see yourself through the eyes of others."
Her humor amalgamated with philosophy is a real therapy when you need some witty line to get yourself going. Talking about the potential of the human mind, she once said, "We use 10% of our brains. Imagine how much we could accomplish if we used the other 60%."
Conclusion:
Ellen DeGeneres is the highest-paid and the most successful comedian in the world. She is also a supporter of the LGBTQ community and a member of it herself. She hosted the very popular talk show "The Ellen DeGeneres Show" till its 19th season, after which the show was called off air. Ellen has also been a part of several TV shows and movies. In 2008, she married her girlfriend, Portia de Rossi.