Andre Romelle Young or most popularly known as Dr. Dre is an American rapper, actor, producer, and entrepreneur who has a net worth of $820 million. He is notorious for his brand Beats By Dre that has taken the music electronic technology by a wave.
Personal Details
Full Name: Andre Romelle Young
Celebrity Name: Dr. Dre
Gender: Male
Birthday: February 18, 1965
Place of Origin: Compton, California
Age: 55 years old
Height: 6'1" ft
Weight: 79 Kg
Nationality: American
Sexual Orientation: Straight
Status: Married
Wife: Nicole Threatt
Profession: Record producer, Actor, Disc jockey, Rapper, Artist, Musician, Music executive, Entrepreneur, Songwriter, Film Producer
Total Net  Worth: $820 million
If you want to know more about Dr. Dre's humble beginnings, career, personal life, achievements, and awards, then keep on reading as we will provide you with enough information you'll need to know about Dr. Dre as one of the most successful entertainers of the last three decades that could live abundantly after retirement by earning a stream of income from investments.
Early Life
Andre Romelle Young was born on February 18, 1965, in Compton, California to Verna and Theodore Young.
Dre's parents got divorced in 1972 after eight years of marriage. As a result, Dre moved in with his mother who soon later married a man named Curtis Crayon and had three children together. 
Dre's family continue to grow when her mother remarried again and this time added another three stepsisters and one stepbrother in which the latter is known to be Warren G, the rapper. Dre finished his studies although he has been switching schools around the neighborhood in Los Angeles. 
Dre attended Vanguard Junior High School, John C. Fremont High School, and Centennial High School. His academic performance made joining apprenticeship programs ineligible. Thus, young Dre focused on building his career by making music and entertainment.
Career
Dr. Dre started building his career when he was still a teenager. He frequents nightclubs where he learned to DJ. In 1984 Dr. Dre became a member of the electro-hop group World Class Wreckin' Cru. 
Soon after, he joined the rap group of the rapper Eazy-E and Jerry Heller's Ruthless Records and released their first group album titled "Straight Outta Compton" which was certified double platinum and was recognized as one of the most pivotal albums in the formation of hip-hop.
In 1992, Dr. Dre released his first solo album titled 'The Chronic' that peaked at number three on the Billboard 200 and eventually went multi-platinum in less than a year. However, because of the legal issues and controversies faced at Death Row Records, Dr. Dre decided to le4ave the company label.
Four years later since releasing 'The Chronic' he immediately created Aftermath Entertainment, a Record label that eventually became home to numerous talents including Eminem, Mary J. Blige, 50 Cent, amongst others. In 2001, Dr. Dre sold his share in Aftermath Entertainment to Interscope Records for $52 million.
Dr. Dre also appeared in some films including Set It Off, The Wash, Training Day, and more. He also produces dark comedies and horror films for New Line Cinema-owned company named Crucial Films, along with the longtime video director Phillip Atwell.
Aside from music and film production, Dr. Dre is also inclined to entrepreneurship. He released his first pair of headphones with the brand name 'Beats by Dr. Dre' that exhibits numerous advanced features. Soon after its release, many brands have taken interest in it including HP and Apple Inc. 
In 2014, Apple Inc. made a bid for the Beats by Dre brand for $3 billion making it Apple's most expensive purchase by far. This business deal earned him a million shares that trade at a bit over $200 per share. 
Personal Life 
Dr. Dre's personal relationship life has been an eventful rollercoaster ride. Collectively, Dr. Dre has four sons and two daughters from four different women.
This started when he was fifteen years old and had a son with his girlfriend named Cassandra Joy Greene. Their son Curtis is now known to be Hood Surgeon, a rapper. 
In 1983, Dr. Dre had a daughter named La Tanya Danielle Young from another woman. Several years later, Dr. Dre and his girlfriend Jenita Porter had a son named after him who soon died because of a drug overdose in 2008.
Dr. Dre had another son with the singer Michel'le. In 1996, Dr. Dre married Nicole Plotzker, an American lawyer. The couple had a son and daughter named Truice and Truly respectively. However, their marriage is reportedly coming to an end when Nicole filed a divorce this year 2020.
Achievement and Awards
Throughout the years of his career, Dr. Dre garnered awards numerous such as a BET Hip Hop Awards in 2014, six Grammy Awards in which three of them are for his production work, two MTV Video Music Awards, along with numerous nominations from the same and other fields.
Better yet, Dr. Dre was able to release three studio albums, eighteen singles, twenty-four singles as a featured artist, six compilation albums, one soundtrack album, and twenty-one music videos.
One of his greatest achievement also includes his philanthropic causes that created the Academy for Arts, Technology and the Business of Innovation.
The goal of the Academy is to help nurture talents, passions, leadership among qualified students who are determined to create new forms of art, technology, and business models.
Dr. Dre total net worth
Dr. Dre has an estimated net worth of $820 million. Much of his wealth comes from his music career, film appearances, endorsement deals, and even more coming from various entrepreneurial pursuits in which he earned hundreds of millions of dollars.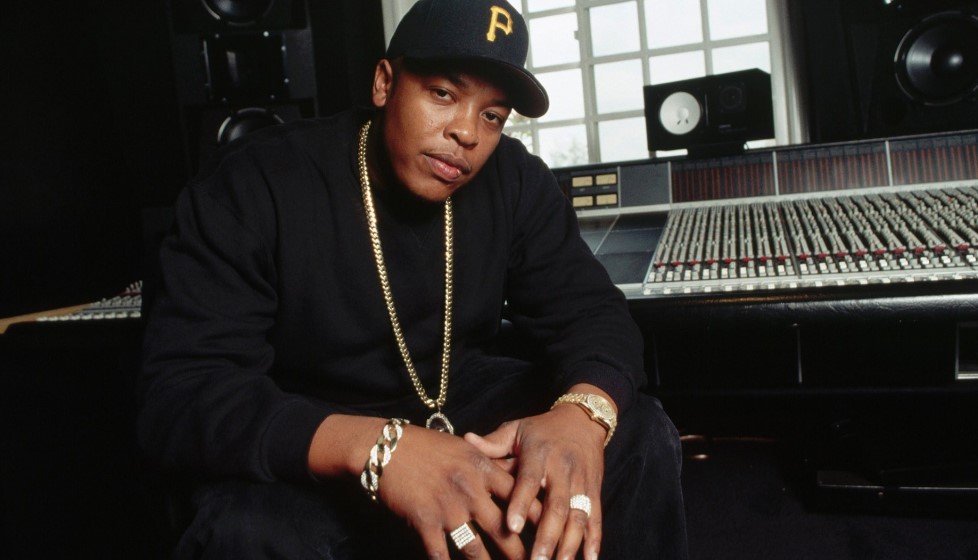 Dr. Dre is notorious for being one of the most successful entertainers for the last three decades. He has sold millions of albums and singles throughout his music career.
Furthermore, he made a fortune out of his production label 'Aftermath Entertainment which reputable artists like Eminem and 50 Cent are signed to. 
Aside from music, he is also a very successful entrepreneur which takes up the most percentage of his net worth. He co-created the consumer electronics company Beats By Dre which was soon bought by Apple in 2014 for $3 billion.
It is undeniable that Dr. Dre is one of the most successful entertainers up to date and his net worth is still expected to increase even after retirement.