Cycling is a great exercise option if you want to get some cardio in. The problem is that this practice isn't feasible for everyone. Traditional bikes can be a pain on the bones and joints.
Harley style electric bikes make a great alternative. Many people sleep on them because they feel like it's cheating. E-bikes are full of features that make cycling easier. How are you still getting a full workout in?
It gets the heart pumping more than you would think. You still have to peddle to get yourself from point A to point B, after all.
We can tell you all about how it works. Check out this guide to learn if using an electronic bike is right for your exercise needs.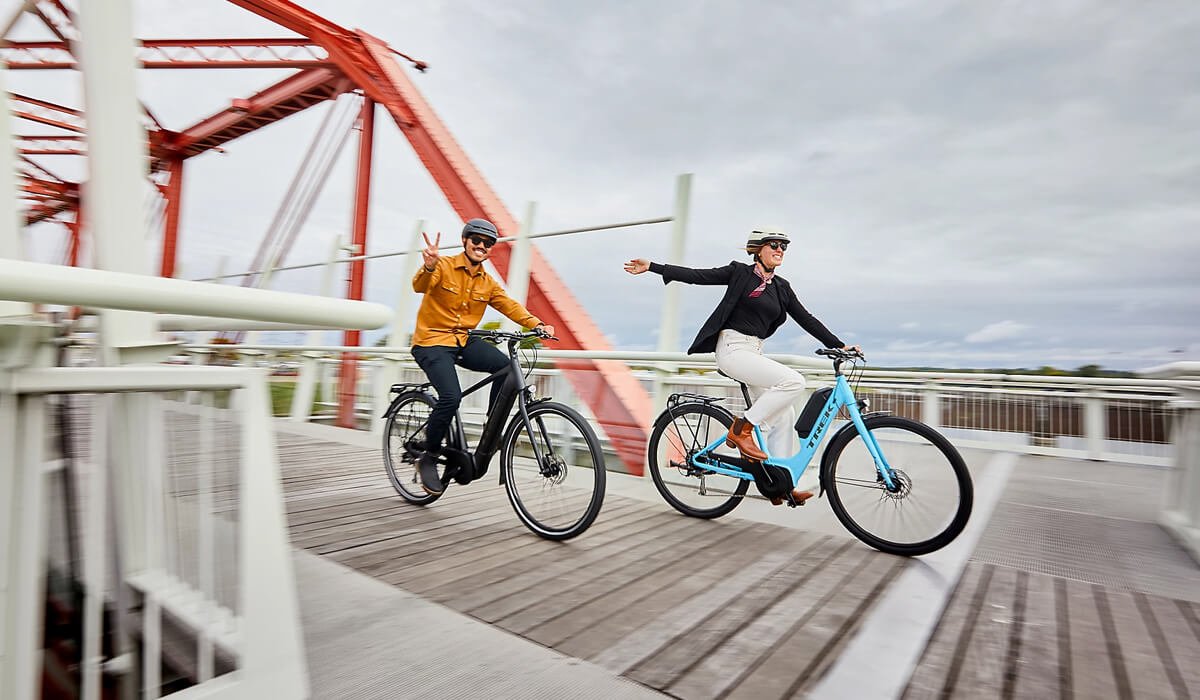 It Works Your Core Muscles 
Electric bikes can work those core muscles the same way that riding a traditional bike can. They might even be able to handle this task easier than a regular bike because they're heavier.
Keeping the electronic bike balanced will give your entire body a proper workout. If you try to slack off, you won't make it around those tricky corners.
Electronic Bikes Make Cycling to Work Possible
For many people, taking a bike to work isn't possible. They aren't fast enough for you to get to the office on time. Riding up a hill on a traditional bike isn't easy either.
It puts a strain on your body and can slow down your commute further. Many people would argue that e-bikes aren't accessible for everyone trying to get a good workout because of the price. To tell you the truth, they aren't much more expensive than buying a regular old bike.
You've Got to Use Your Own Power 
You won't be able to reap the health benefits of riding an e-bike if you buy one with throttle control. This feature will allow you to pretty much sit on the bike without peddling. You aren't getting in any exercise this way.
If you want to get fit, you're going to have to use some of your own power. Having a bike with throttle control is helpful for when you want to give your legs a break, but you shouldn't rely on it.
It's Easier on the Bones and Joints
E-bikes are a much more forgiving workout than many of your other options. Because they ride so smooth and allow you to make it up steep hills, you don't feel yourself getting a good workout, but you are.
You're still using your own legs to peddle, but it puts less stress on your bones and joints. It makes it possible for those with knee and hip problems to stay fit without hurting themselves in the process.
Using Electronic Bikes as an Exercise Option 
Many people feel like electronic bikes are cheating, so they avoid using them as an exercise option. In reality, they can offer a better workout than most traditional cycles.
They make it easier to ride up steep hills, and they get you where you need to go fast enough to make them a viable work commute option. Don't rule them out.
For more easy ways to stay fit, visit the health section of our blog.