If you grew up in the '90s, then one of the famous rappers of that decade was DMX. DMX stands for Dark Man X and a favorite hip-hop rapper for not those in the U.S. but worldwide. His success was not long-lasting as he got himself in serious financial issues. So, how is he, and how much did he earn from his career?
Continue reading this article for more insights.
Personal Details
Net Worth: -$1 Million
Full Name: Earl Simmons
Alias: Dark Man X
Date of Birth: 18th December 1970
Place of Birth: Mount Vernon, New York
Age: 50
Height: 1.803 m
Profession: Rapper, Film Producer, Actor, and Songwriter
Active Years: 1991 to date
Children: 15
Early Life of DMX
18th December 1970 was when Earl Simmons was born in Mount Vernon, New York. His parents are Joe Barker and Arnett Simmons. During the time DMX was born, Joe and Arnett were teenagers 18 and 19, respectively.
Joe didn't want Arnett to keep the pregnancy, but that didn't happen. Barker then told Arnett to stop any communication with him and his family. Earl grew up in Yonkers, New York, and while a child, he was hit by a car, but her mom didn't open a case, which could have earned them $10,000.
His upbringing was challenging as one time he was beaten seriously to a point he lost teeth. While in school, he was expelled and went to live at Julia Dyckman Andrus Children's home. He spent close to two years in the facility.
At the age of fourteen, his mom beat him badly, which forced him to go live in the streets. When Arnett got hold of him, she sent him to a boys' home. This is where he mingled with other students and discovered his rapping talent.
DMX began writing songs, and after getting out of the home, he met with Ready Ron. Ron was a local rapper in New York. He adopted the name DMX from the Oberheim DMX drum machine. As he grew, he transformed the tag to mean Dark Man X.
Music Career of DMX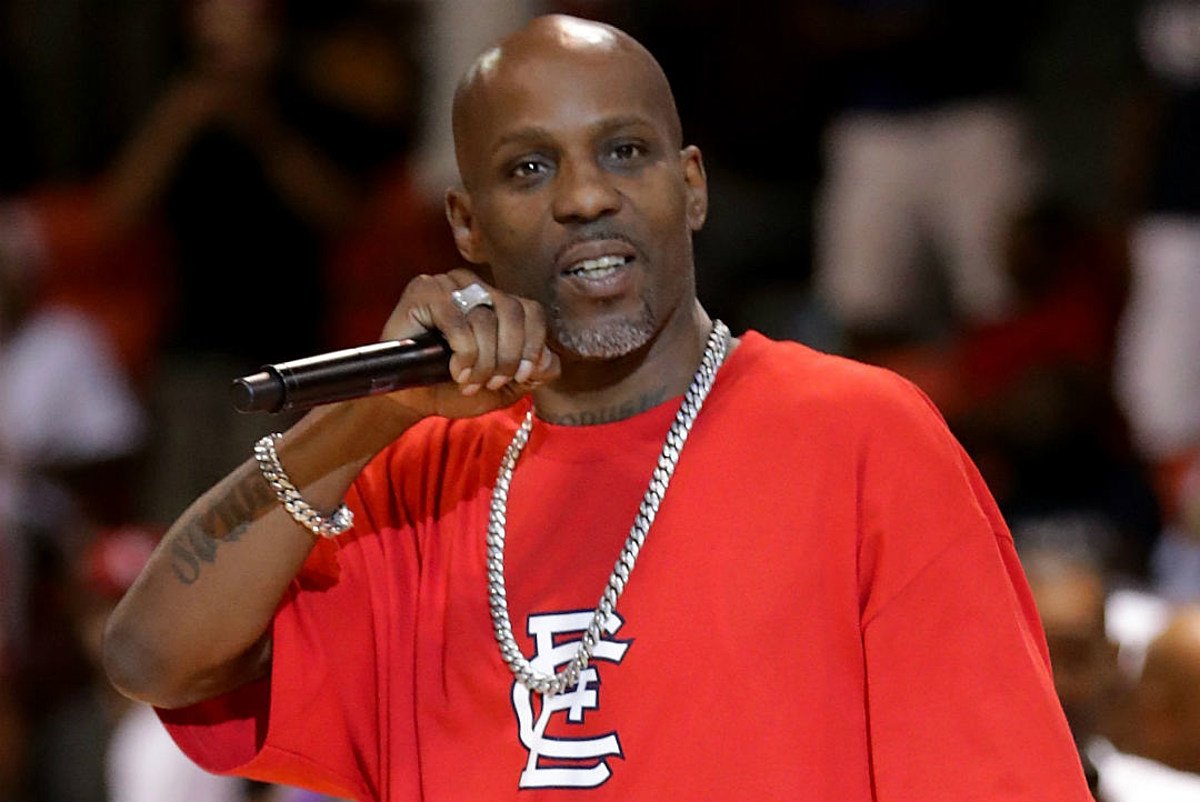 Before venturing into the music, industry DMX was imprisoned in 1988, and after his release, he became severe writing his songs. Earl began by selling his mixtapes on the streets. Before being known, he featured on the source magazine after Gabriel Grevenstuk wrote about him.
Columbia Records signed him in 1992, and the same year he released his first song, Born Loser. The music didn't achieve the expectation of the label, a thing that made them drop Simmons.
Time to Build was a hit that put him up this after he was among top rappers like Jay Z, Ja Rule, and Mic Geronimo.
Under Def Jam, DMX released his first single called Get at Me Dog, which received a gold certification from RIAA. His debut album was It's Dark, and Hell is Hot, which was out in 1998. This album became number one on U.S. Billboard 200 chart.
The same year he released another album called Flesh of my Flesh, Blood of My Blood. It also was number on U.S. Billboard 200 and went on to be the top album for three successive weeks.
His best-selling album was, And Then There Was X, which was released on 21st December 1999. Like the previous album, it also was number one. DMX's other albums were:
The Great Depression – 23rd October 2001
Grand Champ – 2003
Year of the Dog…. Again – 1st August 2006
The Definition of X: The Pick of the Litter – 12th June 2007
Undisputed – 11th September 2012
Personal Life of DMX
His childhood was challenging, from being beaten by his mother and staying in a children's home. All that wasn't easy. This made him start using drugs at a young age. DMX first smoked cannabis while he was fourteen.
Later he came out and said he was an addict to crack cocaine. According to him, he has bipolar disorder. Earl is a staunch Christian, and while in jail, he used to read the Bible.
Earl Simmons is the father of fifteen children, and his first wife of eleven was Tashera Simmons, whom he married in 1999. They separated in 2010, but as per Earl, they still communicate.
His last child Exodus Simmons was born on 16th August 2016, and the mother was Desiree Lindstrom, who was Earl's girlfriend.
Financial Problems of DMX
You might be wondering why DMX 's net worth is negative one million dollars. This is as per reports, but other sources indicate that his wealth is currently -$10 million.
How did it come to happen?
In 2013 Earl filed for bankruptcy with child support being the issue, but the court declined his request. After a DNA test in 2007, he is the father to Wayne and was required to pay $1.5 million.
Earl was jailed in 2018 for tax evasion. This is after he didn't pay tax worth $1.7 million. But after his release, the amount had increased to $2.3 million.