Daymond Garfield John, also as Daymond John, known for his role as Shark in Shark Tank, is an American Businessman, television personality, motivational speaker, author, and investor.
Personal Details
Stage Name: Daymond John
Full Name: Daymond Garfield John
Gender: Male
Birthday: February 23, 1969
Place of Origin: Brooklyn, New York City
Age: 51
Height: 5 ft 6 in.
Nationality: American
Sexual Orientation: Straight Male
Status: Married
Spouse: Heather Taras
Profession: Businessman, television personality, motivational speaker, author, and investor.
Total Net Worth: $350 million
Personal Life
Daymond Garfield John was born in Brooklyn, New York City, US, on February 19, 1969. Born in New York but Daymon John grew up in the neighborhood of Queens in Hollis. When his parents divorced, Daymond started working to help support the family.
One of his jobs back then was handing out flyers for $2 dollars per hour. Then in high school, he had a full time job that does not interrupt with his school schedule which starts to develop his entrepreneurial spirit. He waited tables at Red Lobster and he started a commuter Van Service after graduating from high school.
In his romantic relationship, Daymond John married Heather Taras. Heather is Daymond's second wife. They have a daughter named Minka Jagger. Daymond also has other daughters namely Destiny and Yasmeen, from his previous marriage.
Daymond John has dyslexia, a reading disorder. 
Back in 2017, he was diagnosed with thyroid cancer and stage II which he underwent a successful surgery.
Career
At 20 years, Daymond John started his clothing company called FUBU which stands for "For Us By Us". He had his business operations at his mother's house in Queens. The fashion idea for the clothing line was targeted towards young, male, and urban customers and is also inspired from his love for hip hop. His mother allowed him to take over the house to grow the business and she taught Daymond John how to sew. His mother is very supportive of his endeavor that she mortgaged the house for a hefty price of $100,000 for the start-up capital of the business.
While growing his business, Daymond John still waits tables at Red Lobsters to sustain the and make ends meet. For his first project, he sewed wool ski hats. He noticed that the popular wool ski hats at that time were overpriced at $20 dollars per piece. He then had the idea to make wool ski hats and sell them only at $10 dollars. He made around 90 hats and sold them around the neighborhood together with his future business partner, Carlton Brown. They earned $800 dollars in just one day. 
Daymond and Carlton's next project was selling screen-print T-Shirts. They started by selling through consignment at large events areas. Then they began to bring into play and take part of the business of their friends J. Alexander Martin and Keith Perrin. They designed hockey jerseys, T-shirts, and sweatshirts with the logo of FUBU. Some of their clothing items, they loaned them to rappers on their music videos for endorsement and ended up in over 30 videos product placement.
When LL Cool J, who is also a neighborhood friend, wore their FUBU T-shirt for a campaign promo and wore their FUBU hat for The Gap commercial, the business and brand got increasingly popular.
With their popularity, Daymond John received a $300,000 in orders at some point in the early 90's. In order to fulfill the $300,000 worth of orders, they had to take a second mortgage of the house. They were turned down by a total of 27 banks. They advertise in the New York Times using the last of their money and resulted with a deal from Samsung Textiles. FUBU was earning over $350 million annually. Globally, the brand earned over $6 billion in sales. 
Aside from his clothing line business, Daymond John is also famous in the reality business show entitled "Shark Tank" as a judge starting in 2009. The show is about giving entrepreneurs the chance to pitch their own businesses to investors. Daymond John has invested about $8 million of his own money in Shark Tank and has two favorite investments such as Al "Bubba" Baker's boneless ribs and Bombas socks. In the years 2012 to 2014, Shark Tank has won Outstanding Reality Programs. Also, the show won an Emmy Award in 2016. 
Daymond John's investment in Al Bubba's boneless ribs boosted the sales of the company from $154,000 to $16 million in 3 years. While Bomba Socks company also increased in sales from $450,000 to $12 million. 
Daymond John has other ventures. He is an author and has authored books such as "Display of Power", "The Brand Within", "Rise & Grind: Outperform, Outwork, and Outhustle Your Way to a More Successful and Rewarding Life"' and The Power of Broke". His book entitled The Power of Broke received an award, Outstanding Instructional Literary Work of NAACP Image Award.
He is an executive producer of a movie in 2005 entitled "The Crow: Wicked Prayer". He is a motivational and business speaker. He is also Shopify's brand ambassador. He has a consulting and brand management firm which he founded and runs the company as the CEO, The Shark Group.
Also, Daymond John co-founded the program called Daymond John's Success Formula. The program teaches entrepreneurs on how to grow and develop their business. Later on, the name of the program was changed in 2019 to Next Level Success.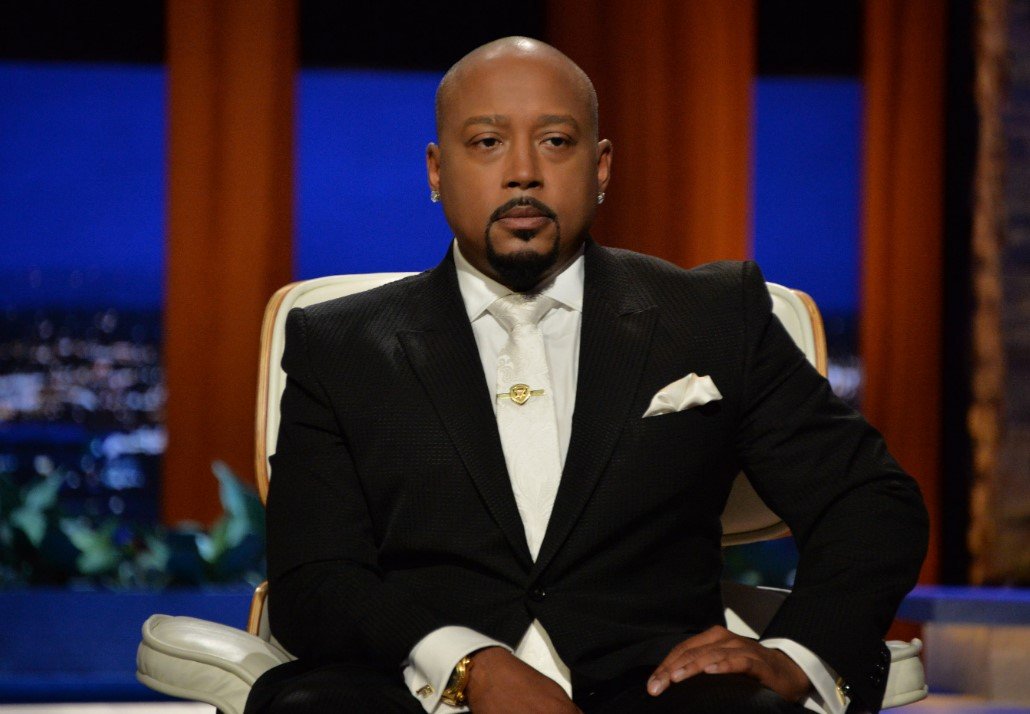 Daymond John has won several awards for his entrepreneurial skills. He won the NAACP Entrepreneur of the Year, he is a two time winner of the Congressional Achievement Award for Entrepreneurship, and the Ernst & Young's New York Entrepreneur of the Year.
Rick Ross Total Net Worth
Daymond John is a talented and successful businessman and investor. He also appeared in several films and television shows. The businessman, television personality, motivational speaker, author, and investor has an estimated net worth of $350 million.