Knowing whether or not your home is thoroughly clean is a question that a growing number of homeowners contend with on a daily basis. First-time buyers may find it difficult to understand where to begin. You can hire professional house cleaning services to help you. If you are located in San Diego, hire Anita's Housekeeping Services, as they always guarantee the best cleaning services and maintenance for your home.
Each room requires a separate cleaning routine, schedule, products, and supplies. Continue reading to familiarise yourself with a room-by-room guide to cleaning your home.
Kitchen
The kitchen is the beating heart of the home. As a result, it should be clean, tidy, and presentable at all times. To treat your kitchen to a thorough clean, start by wiping down your cabinets with a damp cloth or rag. This will eliminate any dust or dirt. Tougher stains, such as grease and oil, can be scrubbed with a cloth dipped in undiluted vinegar. It is important to note that some kitchen cabinets may swell when exposed to excess moisture.
To prevent this from happening, always ring out your cloth after each dip and dry immediately with a paper towel. You must also remember to clean your fridge and freezer, throw out old sponges, scrub your oven and microwave, disinfect the sink, and reorganise your cupboards.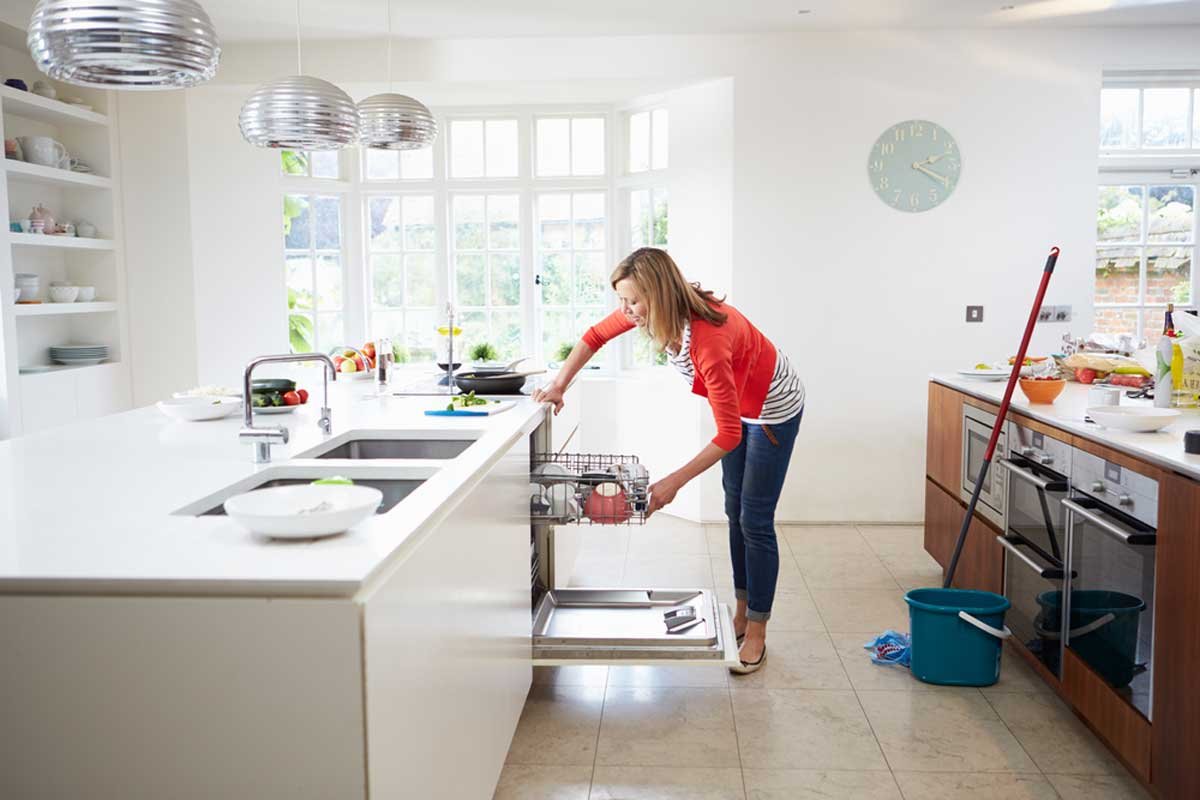 Bathroom
Bathrooms can be a breeding ground for harmful dirt and bacteria. You must scrub your shower, sink, bath, and toilet thoroughly to prevent any germs from accumulating over time. Before you get started, spray a multipurpose cleaner on your bath, toilet bowl, and sink to remove any soap or oil that may have built up over time.
You should then wipe down lighting fixtures, mirrors, shower curtains or doors, door handles, and tiles. You must also remember to wipe the base of your toilet to get rid of any dust or droplets. With so much to remember, a bathroom checklist can prevent you from forgetting any important steps. TubShroom's bathroom cleaning checklist can provide you with all the information you need to ensure your bathroom is left squeaky clean.
Bedroom
Your bedroom should be a place of rest and relaxation. With excess mess or clutter lying around, drifting off can seem like an impossible task. When it comes to your bedroom, your bedding should be one of the most important steps in your cleaning routine. Sheets, skirts, shams, and duvets should be washed at least twice a month.
This can remove any dirt or dust and even improve your sleep routine over time. Any exposed or neglected surfaces must also be wiped down on a regular basis. This includes windowsills, tables, desks, shelves, headboards, and ceiling fans. Whether you have wooden or carpeted flooring, you should also vacuum under furniture, including beds, paying extra attention to corners.
Living room
A living room is one of the few rooms in the home the whole family can enjoy. It is also the first room guests enter when they visit your home. As a result, it should be cleaned to a high standard on a regular basis. Start by removing cushions from couches and chairs and vacuum the spaces underneath. Some fabric cushion covers are also detachable and can be washed in the washing machine on a cold water setting.
Rugs and carpets can also be shampooed as well as vacuumed to remove any hidden dirt or debris that may be stuck deep within the fibres. If you have wooden flooring or furniture, it must be polished frequently to retain its shine. As with any other room in the home, all fixtures and fittings should be dusted and wiped clean.
A lint roller can also be used to get rid of any stubborn pet hair that has been left behind by the vacuum. Finally, electronic devices are one of the most commonly neglected items in the home when it comes to cleaning. Your remote control, however, could be harbouring more bacteria than your toilet bowl.
Laundry room
Your laundry room is probably one of the most commonly used rooms in your home. As a result, it must be thoroughly cleaned on a regular basis. Laundry machines and countertops should be wiped down with a damp rag or cloth to remove any lingering dust or lint. Any empty or out of date bottles or containers should also be tossed to prevent others from using them.
Finally, cleaning your laundry room is a great opportunity to reorganise your cleaning supplies. This can enable you to access the items you need and prevent any children or pets from being within arm's reach of any harmful chemicals or substances.
Ensuring your home is clean throughout can sometimes seem like an insurmountable task. With so much to remember ahead of time, it can quickly become overwhelming.
A comprehensive room-by-room checklist can not only prevent you from neglecting any crucial steps but also guarantee your home has been subjected to the utmost level of cleanliness and hygiene so you and your family can sit back and relax.