Carlos Irwin Estevez, commonly known as Charlie Sheen, is an American actor who is well-known for his roles in films such as The Three Musketeers, Eight Men Out, and Platoon.
Sheen has a professional acting career that spans more than 30 years. 
Sheen's excellent performance in TV shows and films has earned the actor a couple of recognitions and awards. 
While Sheen has faced several setbacks, ranging from HIV and divorce to drug and alcohol abuse, he remains one of the greatest actors ever to have come out of Hollywood. 
Early Life
Sheen has a full real name of Carlos Irwin Estevez in New York City. He was born on September 3, 1965. He is the youngest son of Ramon Esteves and Janet Templeton. 
Both his parents are actors. His father was commonly known as Martin Sheen. 
Sheen has a younger sister, Renee, and two older brothers, Ramon and Emilio. All of his siblings are actors. After the Broadway turn of Martin in The Subject Was Roses, his parents moved to Malibu, California. 
The first movie appearance of Sheen was at age 9 in the 1974 film of his father The Execution of Private Slovik. 
Sheen went to Santa Monica High School in Santa Monica, California, together with Robert Downey Jr. He was the shortstop and star pitcher for the baseball team.
Sheen showed an early interest in acting at Santa Monica High School. He creates amateur Super 8 films with his school friends Sean Penn and Rob Lowe and his brother Emilio.
Several weeks before his graduation, Sheen was expelled from school for poor attendance and grades. After this, he decided to become an actor and took the stage name, Charlie Sheen. 
His dad then adopted the surname Sheen in honor of Fulton J. Sheen, a Catholic archbishop, and theologian. On the other hand, Charlie was an English version of his given name Carlos. 
Career
The film career of Charlie Sheen started in 1984 when he starred in Red Dawn. Sheen also went on to star in several well-known movies over the remaining period of the 1980s. 
Sheen became the notorious Charlie Harper in Two and a Half Men in 2003. For 8 years, Sheen has played the same character. The show became one of the most-watched TV series in the US. 
The issue came when Sheen adopted a rock-star-like and rebellious behavior. Sheen became addicted to alcohol and drugs. He was always partying wildly. 
This behavior caused havoc. Because of these issues, Sheen has appeared in a lot of news outlets. 
A lot of people predicted that it would not be long until he went off the rails. In 2011, Sheen was dismissed from the TV series. In the same year, he was also having a hard time going in and out of rehab. 
Sheen's film career has been extremely quiet ever since his dismissal from the series. 
Charlie Sheen Salary
One of the most popular TV series that Charlie Sheen plays in is Two and a Half Men. The truth is that Sheen earns $2 million per episode of the show. 
Because of that, Sheen was one of the highest-paid people on TV at the time up to that point. Jennifer Aniston and Reese Witherspoon are the only actors who have earned higher per-episode salaries. 
Personal Life
Charlie Sheen has been married 3 times already. He also has 5 kids from these different relationships. 
Sheen has one grandchild from Paula Speert, his oldest daughter. Paula was born to Sheen by Paula Profit, his former partner in high school.
Sheen engaged the model and actress Kelly Preston in 1990. However, Sheen shot Preston in the arm accidentally. Thus, she called off the engagement after the incident. 
Sheen also dated several adult film actresses such as Heather Hunter and Ginger Lynn. 
In 1995, he married Donna Peele. A year later, the couple got divorced. 
In 2001, Sheen met and engaged Denise Richards. In 2002, they both got married and have two daughters from their relationship. 
Richards filed a divorce against the actor in 2005. According to her, Sheen is suffering from drug and alcohol abuse. She also receives constant threats of violence. In 2006, the divorce was finalized. 
In 2008, Sheen married Brook Mueller, his third wife. Mueller and Sheen have a set of twin boys. In 2011, the couple got divorced. 
After his latest divorce, Sheen began concurrently living with adult film actresses such as Natalie Kenly and Bree Olson. Sheen also had a relationship with Georgia Jones.
 Sheen has been associated with substance and drug abuse, assault on women, excessive alcohol consumption, and other legal issues.
He also revealed in public that he was HIV positive in 2015. Since then, the actor has been taking antiretroviral medications. 
Sheen is into different types of charity work related to health problems such as Hernia, Breast Cancer, AIDS, and HIV. 
More Details
Charlie Sheen might have made a couple of poor decisions during his time as a professional actor. However, with a presence in the industry that spans more than 3 decades, he is indisputably one of the greatest actors in the world.
Charlie Sheen Total Net Worth
According to reports, the net worth of Charlie Sheen as of 2021 is around $10 million. Over the past several years, Sheen's net worth has greatly declined thanks to his expensive divorce cases and luxurious lifestyle. 
The significant decline of Sheen's net worth has nothing to do with his bad business decisions. His two divorce cases and opulent spending are to blame for the less-than-ideal net worth of the actor. 
Every month, Charlie Sheen was paying as much as $110,000 on spousal support to his two former partners, prior to September 2016. 
His declining net worth saw a judge lower his spousal support every month to $50,000. However, this is still high enough for a person like Sheen who loves to spend money.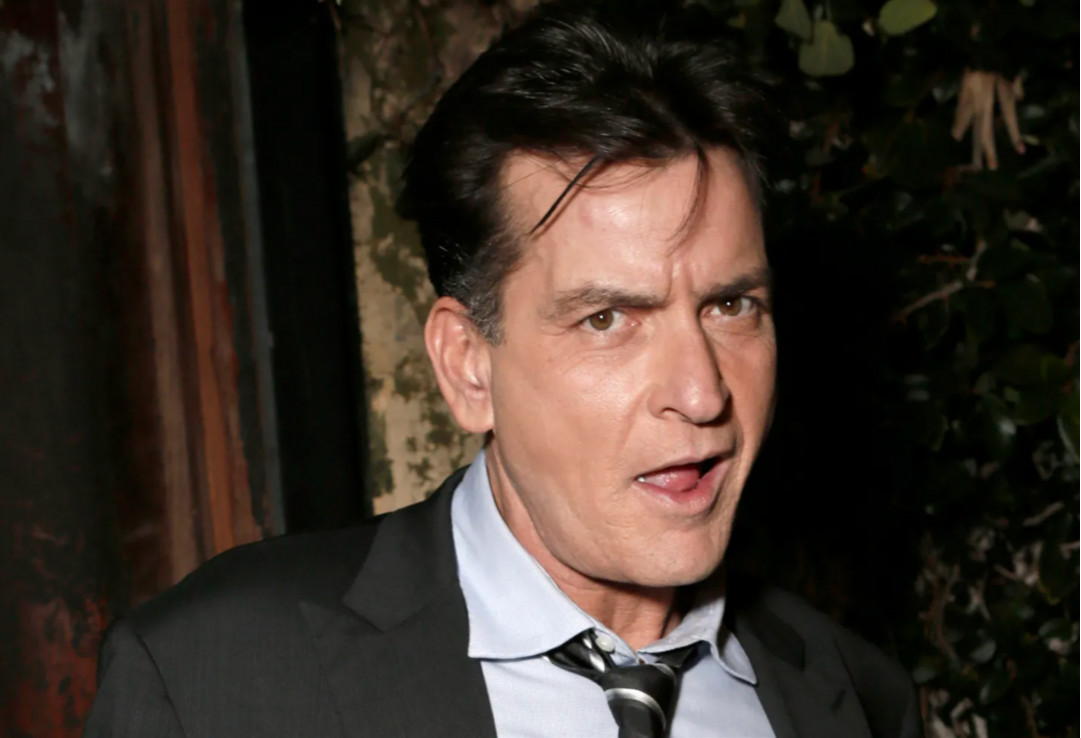 Also, it is worth keeping in mind that Sheen pays another $500,000 a year in child support for his five kids.