The Cartier Tank is a renowned luxury watch brand that was started in 1917 by Louis Cartier. His inspiration came from the Renault tanks, which had proven to be significantly steadfast.
However, the most important thing is that this watch offers you unmatched flair and prestige, making it relatively costly. Understanding what it brings to the table could help make more logical decisions.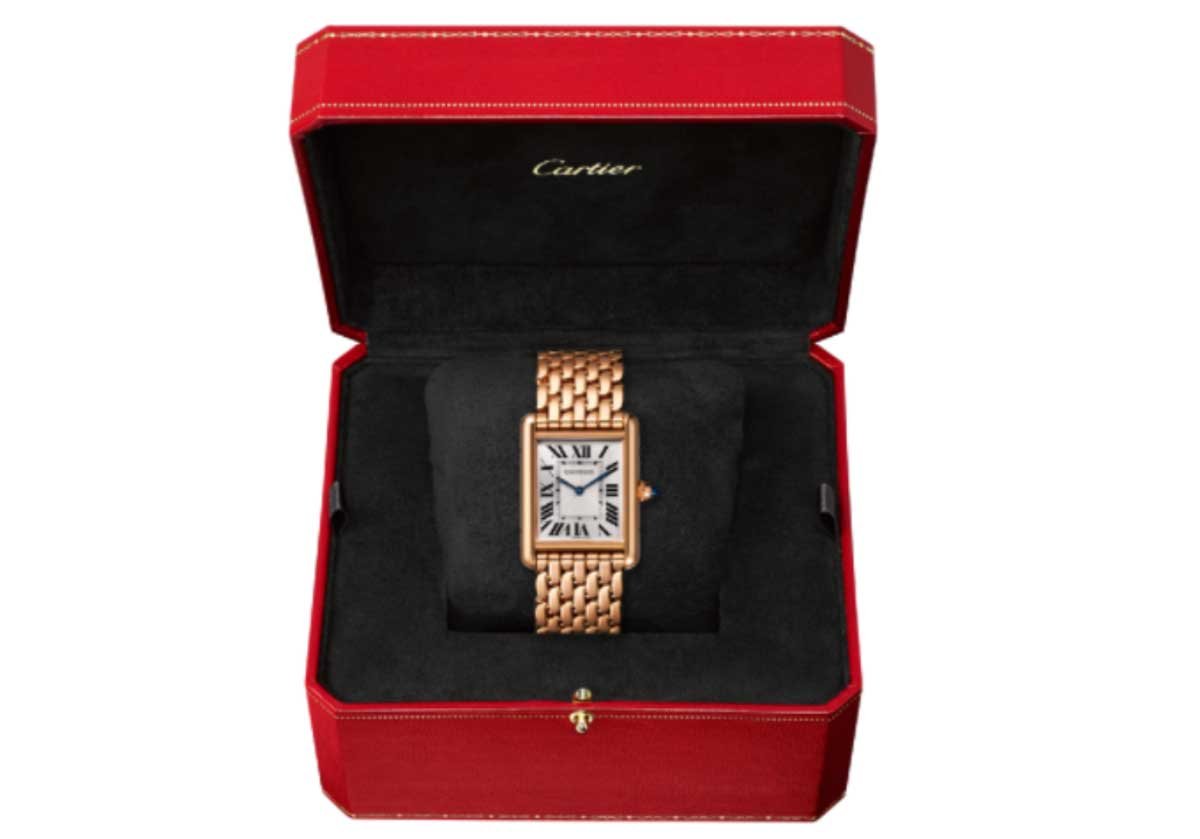 What Makes Cartier Tank Unique?
The Cartier Tank is a relatively exceptional choice for anyone looking for a luxury watch. This brand comes with various signature traits that you must know before you purchase any of its models. Ideally, it borrows its design from a military tank, highlighting the cockpit and the various treads. Perhaps, this is why the first Cartier Tank watch was a present to General Pershing as a token.
When you look at this watch, you can see how much its dial resembles the cockpit of a tank. It also comes with thick vertical case borders that reflect the massive treads on the military tank. Further, it has brancards that help frame the dial and even transition into the watch's lugs.
Finally, these watches come with Roman numeral hour markers. At the same time, the rail-track minute counter sits in the middle of the dial. You'll also notice blue sword-shaped hands, which help set a splendid crown.
Types of Cartier Tanks
The Cartier Tank comes in various designs. The choice will depend on your budget and what you prefer in the watch. Here are a few insights into the four most common options you could consider.
This was the first watch launched by the Cartier Tank brand. This watch featured a relatively long case and rounded brancards. You'll also fall in love with its rectangular dial, which is significantly different from the square dials that followed it. However, you cannot ignore how scarce this watch is, raising its cost.
The Tank Solo first launched into the market in 2014, being an entry-level of the original Louis Cartier Tank watch. It highlights flatter brancards and a relatively thick case. It is powered by Quartz, which has helped keep its price quite affordable. However, you could also consider mechanical movement Tank Solo watches, which are much costlier.
This watch was launched into the market in 1977, boasting significant changes from the original piece. It featured a vermeil case, ran on ETA-based mechanical movements, and an exceptional case.
This watch came into being in 1989. It boasted an elongated and significantly curved case, making it a unique design. This case was also stretched out, with its case-back a little flat. This is yet another rare timepiece, and it is significantly costly.
If you are looking for a sporty Cartier Tank, this will be the ultimate choice. It features a chain-link bracelet and a more modern appeal.
In conclusion, the Cartier Tank is a watch you cannot ignore. While the list above is not exhaustive, it highlights some of the best options you have. Feel free to invest in any of them.