Call him Baby or call him Birdman! Wherever you go, you'll be sure to find someone vibing to his music. He is an entrepreneur, a record executive and rapper, but more than anything else, he is believed to be a star maker. Under his label he promotes young talents and gives them opportunities to showcase their talent and capabilities before the  world. He has been one of the most famous Rappers of the world who have worked for their field. 
Personal Details
Full Name:

Bryan Christopher Brooks

Stage Name:

Birdman

Baby

Gender:

Male

Birthday:

15 February, 1969

Place Of Origin:

New Orleans, Louisiana, U.S.

Age:

51 years old

Height:

1.73 m

Weight:

84 kgs

Nationality:

American

Sexual orientation: 

Straight

Status:

Unmarried

Spouse:

Toni Braxton (girlfriend)

Profession:

Rapper

Total Net Worth:

$100 Million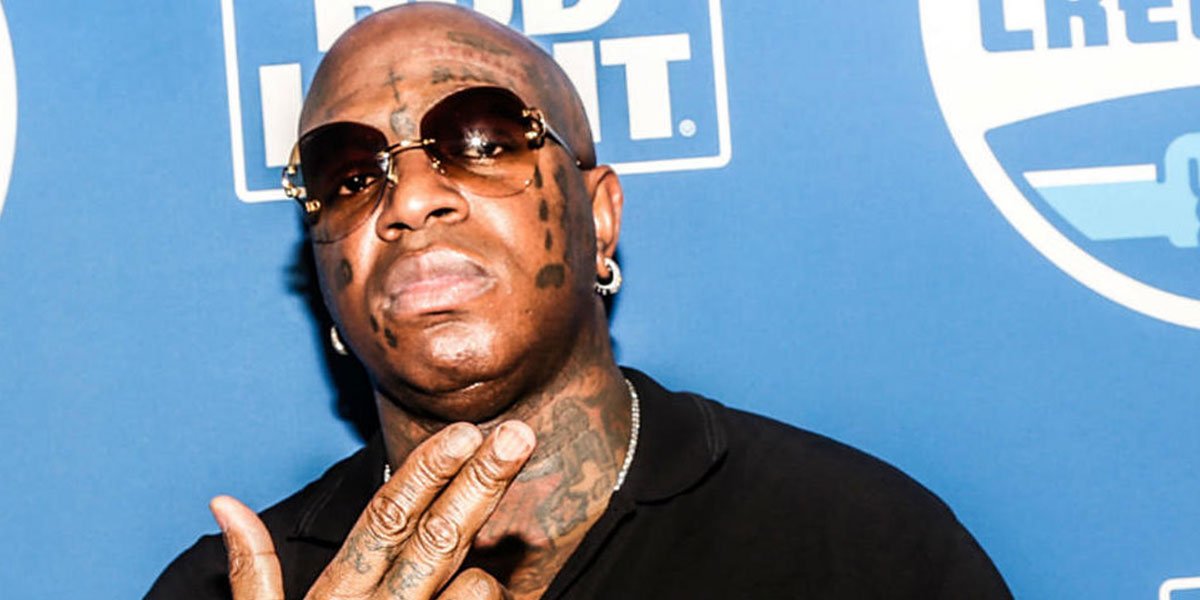 Early life
Bryan Christopher Brooks was born on the 15th February 1969 in New Orleans, Louisiana. His father Johnnie Williams was the owner of a bar. Johnnie refused to sign the birth certificate of his own son and thus Bryan inherited his surname from his mother, Gladys Brooks. For several months after his birth, he was not given a name, rather everyone just called him "Baby". Therefore, Baby became his nickname. He had 10 brothers and twelve sisters in his family. His mother passed away when he was merely five years of age, from a long-term illness. He and his siblings started staying with his uncle in Prince George, Columbia, after his mother's death. They were then sent to foster care.
When his father came to know about it, he with his wife Patricia underwent certain legal procedures to gain back their custody and changed Bryan Brooks to Bryan Williams. While living with his father and foster mother, he became friends with his half brother. The two started robbery and peddling drugs. Bryan was 16 when he was first arrested for the same. Two years later, he was again arrested for keeping drugs and was sent to a correctional centre where he was kept for 18 months. His father died in a car accident in 1996.
Personal life
Bryan dated Mia Dumas from 1995 – 2000. Mia gave birth to their son in 1997and their daughter in 1998. They got separated in the year 2000. He shared a very short term relationship with Trina, from May 1998 to July 1998. He shared an extremely long term relationship with Kimora Lee Simmons who was a fashion designer by profession. Rumours were afloat that couple dated each other from 1999 to 2014. 
He even dated Grace Chavez who was a fashion Model by profession. It was quite an unstable relationship that continued from 2011 to 2016. Bryan dated Keyshia Cole for about 8 months in the year 2014.
In the year 2016, he started seeing Tony Braxton. He even went on the records to say that she was the only woman in her life whom he loved wholeheartedly for almost 20 years. They tried their best at hiding their affair from the media and the paparazzi but failed. They even had to sell a rumour about their breakup to keep the paparazzi away from their personal life.
Appearance
Birdman is 1.73 meters tall and weighs 84 kgs. He is bald and has dark brown eyes.
Career
Both Bryan and Ronaldo were stuck in drug peddling cases, which caused a lot of trouble in their lives. They were sent to Jail for the same. After Bryan was set free from the jail, he along with Ronaldo Slim, who was his brother, decided to pursue hip hop. They saw the potential of success in it and devoted themselves completely to it. Later, he released several albums and collaborated with other artists too.
He was a part of several successful albums like Birdman that came in 2002, Fast Money that was released in 2005, 5 Star Stunna came in 2007 and Priceless that came in 2009. He with the banner "Cash Money Millionaires"  collaborated over Baller Blockin that was released in 2000. He collaborated with Lil Wayne over Like Father, Like Son that was released in 2006. They also collaborated with Rich Gang over Rich Gang that came in 2013.
He joined hands with Jacquees for Lost at Sea and Lost at Sea 2 that released in 2016 and 2018 respectively. He also collaborated with Juvenile over "Another Gangsta" that was released in 2019. He also has an oil business by the name Bronald Oil and Gas, LLC. He invested in it in the year 2010. He also launched a clothing line that had catchphrases from his 2016 interview. The clothing line was named "Respek".
Accolades
He was presented with the BET Award in the category Viewer's Choice for the 2007 release "Stuntin' Like My Daddy". In the same year, he was awarded the BET Hip Hop Award for People's Champ for the same. In the year 2008, he won the BET Hip Hop Award in the category "Best Collaboration, Duo or Group" for "I'm So Hood (remix)".
Birdman's Net worth
Bryan derives his income not only from his songs and albums but also has an oil and gas business. He also launched his own merchandise line with T – shirts, etc.  With multiple sources of income, he has a net worth of $100 Million.
End Note
Bryan has always proved his worth with his hard work. He is someone who believes that whatever he owns is because of what he deserves and his hard work that he puts in. He says, "I'm a hard worker, and everything with me is, if I work hard, I should get paid for it. Everything with me, I try to symbolize something flashy like jewelry or a car. The rubbing hands is a symbol of hustling, so it goes back to the money." He has been very clear about his goals in life. He once asserted, "One of my motivations in life is to be a billionaire."