In 2006, Amazon Web Services began to offer IT services to the market in the form of web services, popularly known as cloud computing. Today, AWS can afford a highly reliable, adaptable, and even a low-cost infrastructure platform in the cloud that has the capability to power a number of businesses all over the world.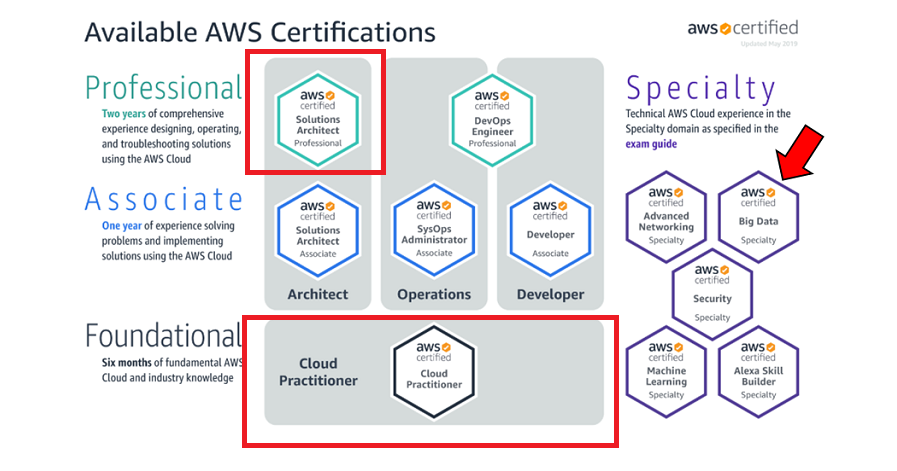 Why Do You Need an AWS Certification?
Working professionals who desire to add cloud expertise to their resume or even a fresher beginning may ponder over one important dilemma – "Which cloud computing certification will be the one for me?" The cloud domain is crowded with many organizations like Microsoft and Google which are expanding way faster than expected.
Moreover, the interesting fact is that AWS holds a staggering 57% of the market share. The average salary of a fresher AWS Cloud Developer in India is ₹6,07,000 per annum. The pay grade is high due to a dearth of qualified AWS experts. If you aspire to become a cloud expert, AWS certifications are the right option to choose.
The most sought-after AWS certifications are:
AWS Certified Cloud Practitioner
AWS Certified Developer (Associate)
AWS Certified SysOps Administrator (Associate)
AWS Certified Solutions Architect (Associate)
AWS Certified DevOps Engineer (Professional)
AWS Certified Solutions Architect (Professional)
AWS Certified Big Data (Specialty)
AWS Certified Advanced Networking (Specialty)
AWS Certified Security (Speciality)
AWS cloud security data protection services enable the features of encryption, key management and threat detection that regularly monitors and safeguards your accounts and workloads.
If you are looking to pass the Certified Solutions Architect Exam, click this site.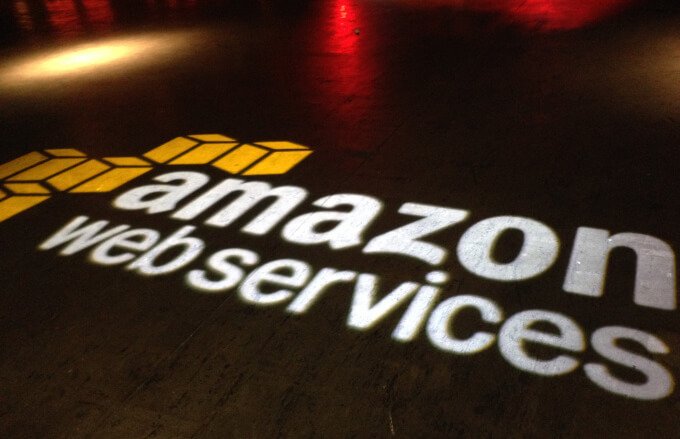 Which AWS Certification Should You Choose as A Fresher?
You must start your cloud career by beginning with the AWS Solution Architect Associate Certification. The AWS Solutions Architect Certification is a great course to familiarize yourself with the basics of AWS technologies and core AWS services used. However, it is necessary to have an associate certificate before you try and attempt the AWS Solutions Architect Professional Certification.
If you successfully pass the AWS Solution Architect certification, there will be a considerable increase in your salary. So, choosing this course on a beginner level would be the correct course to begin your long cloud career.
AWS Certified Cloud Practitioner
The AWS Certified Cloud Practitioner certification is AWS entry-level certification. This certification is designed to approve a candidate's comprehensive understanding of the basics of the AWS cloud.
Prerequisites: You need to have at least 6 months of general AWS cloud experience in any role.
Format: Multiple choice questions
Length: 90 minutes
Cost: 100 USD
This course is designed for those who intend to begin their journey into AWS career from absolute scratch and are willing to give the AWS Cloud Practitioner Certification exam. It provides videos which are made for this entry-level certification and over 300+ sample questions, this AWS certification course consists of everything that is needed to earn the AWS Cloud Practitioner certification. This course is designed for:
Those who desire to start their career as a certified cloud practitioner
Those who need to gain a high-level overview of AWS
AWS Certified DevOps Engineer – Professional
This professional AWS DevOps certification is the next level of the DevOps certification which deals with provisioning, performing, and executing applications on the AWS platform.
Prerequisites: Aspirant must possess any one of the two AWS DevOps cloud certifications – AWS Certified Developer (Associate) or AWS Certified SysOps Administrator (Associate)
Format: Multiple-choice, multiple answers
Time: 170 minutes
Cost: 300 USD
This course includes:
A general understanding of the AWS Cloud and is also the basic global infrastructure of all AWS Cloud architectural principles.
Defines solutions to complex problems using architectural design ethics entirely based on customer requirements.
Provides basic implementation guidance on industry-recognized practices to the organization throughout the life cycle of the application.
This AWS certification training provides services on the AWS cloud and their most frequently used techniques (for example, cloud computing and analytics).
Defines the basic security and compliance conditions of the AWS cloud and its shared security model.
Design and execute CDs and procedures on AWS & understand, implement, automate security controls, and governance processes.
Conclusion
Koenig Solutions' AWS training and certification courses are carefully created across various levels to help its students gain a well-rounded understanding of the AWS platform. These courses come with experienced tutors who provide a complete insight of the AWS platform.
Read more: aws machine learning certification