Our first home is where we set up our first abode, and it needs to reflect your style and personality. It is a house very close to our hearts. The house we remember no matter how many homes we live in. We all want to decorate our first home very well.
For beginners who had never owned their place before or just bought a new one, the interior design process can be stressful because they don't know how to decorate for themselves. If you are also in this category, don't worry! Your first home doesn't have to be a complete disaster. We've put together some ideas for you that will make your first home decorating process as easy and stress-free as possible.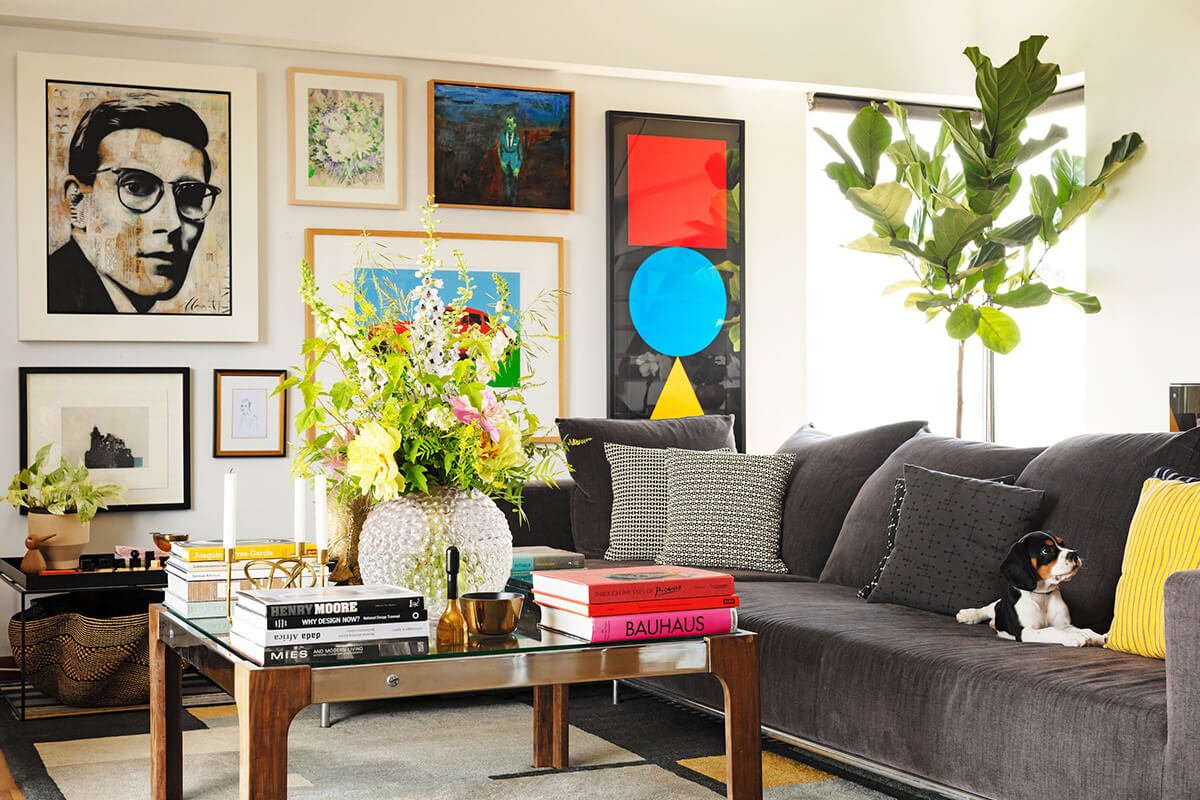 1) Make it Your Own
The very first thing is to make the house yours. Make it your happy place. For many of us, the home is more than just four walls and a roof that we live in. It's where we're surrounded by the things close to our heart and make us relax. If you are confused about styling the space, start giving it your personal touch.
Add some of your favorite items or photos on the walls and make a little nook with area rugs and a comfy sofa that is just for you! This will help eliminate any lingering feelings left behind by previous owners and give you more satisfaction in your new place.
2) Find Your Style
Remember to find a style that works for you and your space, whether modern or traditional. You can make any house feel like home with some of our favorite decorating tips and tricks! The most important thing is to make a style you enjoy. You can also go for a mix of styles since everyone has their unique style.
Once you choose your style, you can add the perfect accents. Don't buy too many things at first. Start by grabbing some inexpensive decorative items like candles and fresh flowers to get your space ready for the big move!
3) Living Room Is the Main Room
Start with your living room because this is often where people spend most of their time in a house, and it's usually one of the largest rooms, so make sure to choose colors that will work well for entertaining or relaxing! This way, you can start feeling at home right away.
Add accent pieces like pillows, oriental rugs, and artwork to personalize your space. Cozy furniture and coffee table books are also a must. To give it a colorful touch, add ottomans and a colorful couch. A rug can be placed under the couch and chair, which is great because it's easier to vacuum since all the dust won't go into every crack between furniture legs.
4) Add Color
So you want to add some color? Painting the walls is one way of doing that with minimal effort! For more colourful elements like hot pink throw blankets, pillows, furniture coverings, and accessories, you can choose a neutral background like white or cream. Experiment with colors until you find something that feels right.
The best way to start is by picking a few colors you love and then slowly add more pieces that fit with those colors until your space feels like it has been finished. Remember, there are no rules in interior design, so have fun! But make sure you don't go crazy and paint every wall in the house one color.
5) A few Accessories and Wall Art
Add a few accessories and wall art to your space. Add anything that speaks to you, from plants or framed photos of loved ones to candles or plush throw blankets on the couch. Accessorize! A great way for beginners is by browsing magazines for decorating ideas or reading "home decorating for beginners" blogs and websites. You can also get inspired by your favorite colors, patterns, or natural materials.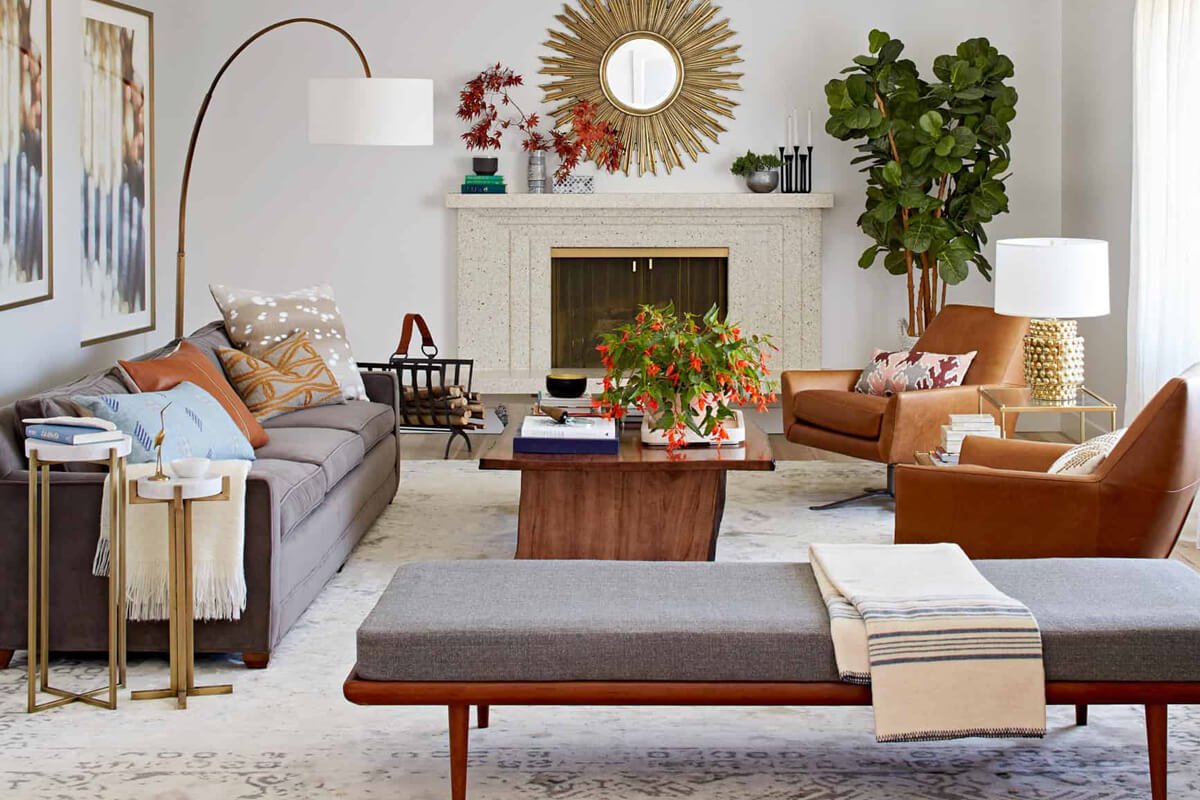 6) Curtains or Shades are Must
Curtains or shades to filter light. You can get these ready-mades from the store, but make sure they are appropriate for your windows first and foremost.-Fabric swatches of colors you like – if you don't know what fabric looks good with a color scheme, it's helpful to take some home so that when inspiration strikes you will have something to work with.
An easy tip is to match the pattern or color with upholstery, pillows, or throw rugs. Moreover, white curtains are great for a bright room with tall windows because they diffuse the light and create an open, airy feel. Window treatments can change the mood of a space. Heavy drapes will make your first home seem more elegant, while lighter fabrics will give it an airy feel.
7) Plants to make it Cheerful
If you are scared of making mistakes, your first home may end up looking like a bland showroom. It's time to take some risks and experiment with decorating styles until you find something that suits your budget and personal taste. The goal should be to make yourself comfortable in your new space. If you feel overwhelmed by your first home, it's time to stop and move on to the next step of designing your new space.
Regardless of what style of furniture or decorating mistakes are made when starting, keep in mind that these things can be changed later as needed. The goal is not always perfection but rather a space that makes you feel at home. And the best way to make it your own and lively is by adding indoor plants. Plants are energized and filled with positivity. They are also easy to maintain and inexpensive. The best ones would be bamboo palms, peperomia, monstera plants, snake plants, peace lilies, or spider plants (make sure they are in containers). You can add a little bit of liveliness to your first home with these low-maintenance indoor greenery options!
On a Nutshell
If you're a beginner in interior design and are looking to decorate your first home, we've got some great and creative tips that will help make the process exciting. You'll be able to find some amazing rugs at RugKnots! Check out our articles for more information on buying rugs online and look at the extensive range of our rugs.