Our gut health plays an enormous part in our overall wellbeing. Physically, good gut health helps to keep our energy levels up, regulates growth, and ensures a the absorption of important minerals and vitamins for distribution around our bodies. It's also known to have an impact on our mental health, and vice versa.
Poor mental health and anxiety can cause us to feel physically unwell, and it can even be a trigger for health problems such as irritable bowel syndrome. If you suffer with IBS, you'll understand that a flare up can cause a little discomfort for a short while, or it can completely ruin your day, depending on the severity. Here are some of our best tips to help you carry on as normal when living with irritable bowel syndrome.
Familiarize Yourself With IBS
IBS is a very common disorder amongst the world's population, and sadly, there is no definitive reason as to why it can develop or any known cures. In the grand scheme of things, IBS is a relatively new disease, at least in that it's only been properly identified within the past two centuries and was only given a name in 1944.
A lot of research is now being done on this and similar diseases, but this means that new things are being learned about IBS all the time. Learn everything you can about IBS and try to get a good understanding of what it is so you can better cope and rationalize living with it.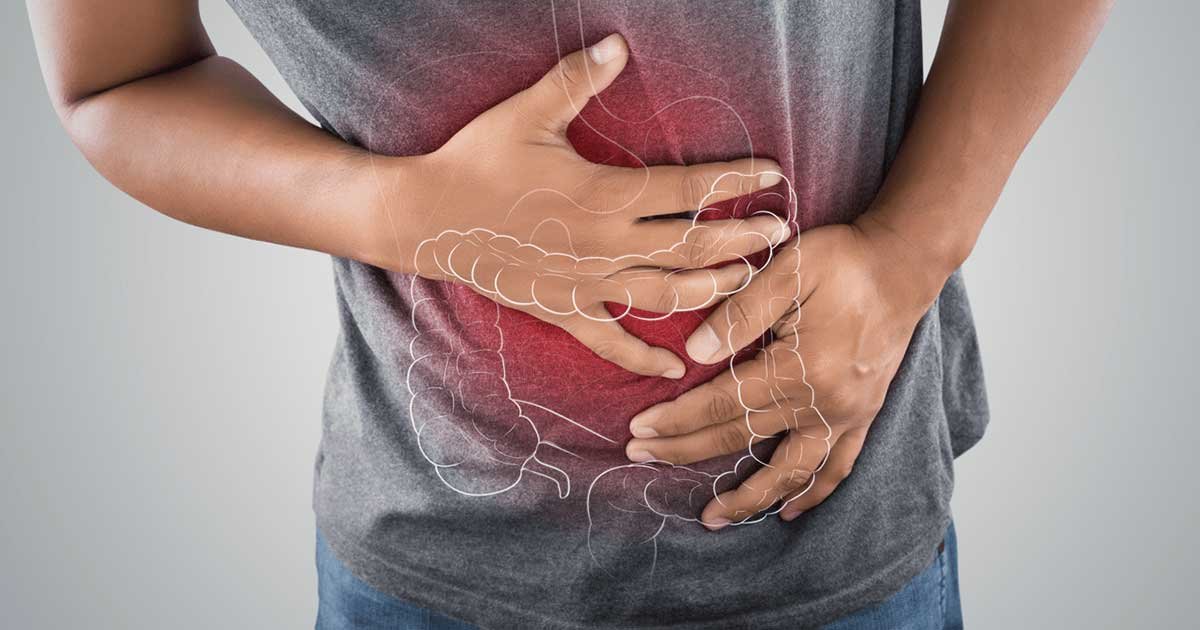 Identify Your Triggers And Coping Mechanisms
As you'll find, you will likely suffer from a range of different symptoms to other people with IBS, showing that the disease is fairly unique to everyone. To cope properly with it, you'll want to document and identify all of your triggers, including foods and activities.
Before and after being diagnosed you may have developed a number of coping mechanisms yourself to help ease pain or discomfort. Hot water bottles, peppermint tea, and relaxation are all recommended suggestions to helping to reduce the symptoms of a flare up.
Look Into Natural Remedies
There are plenty of tried and tested foods and drinks that are said to ease the pain of an IBS flare. As mentioned earlier, peppermint is commonly a taken in many forms from capsules to tea, to alleviate symptoms. As well as reducing pain, many people suggest that, similar to ginger, it reduces nausea. Whether this is a genuine remedy or just a placebo, it's worth a try.
If you're looking for something more, this article from the Ruscio Institute, has some great suggestions for the best probiotics available to help ease your IBS. Probiotics are a mixture of healthy gut bacteria that can help replenish the diversity of digestive bacteria in your gut's microbiome. These good bacteria can also help to boost your immune system as well as fight off bad bacteria and pathogens.
Work On Your Diet
One of the main triggers for IBS is obviously foods. Spicy food, alcohol, and processed snacks are all common causes of IBS symptoms. For people without IBS, bloating and gut pain can still be a thing. Foods that cause excessive gas which ferment in your bowels can cause pain for anyone, so as an IBS sufferer, it's best to avoid these.
Hard to digest foods like beans, cabbage, broccoli and brussels sprouts, may be delicious, but when consumed in excess can cause debilitating cramps, especially for IBS sufferers. A top tip for managing your triggers is to keep a diary of everything you eat so that you can slowly isolate which foods to avoid.
Consider Medication
If you still find that your IBS is not easing up with the above suggestions, your doctor may decide to prescribe medication for you. There is a wide range of different options your doctor could make you try, and it all depends on what type of IBS you have.
Someone that suffers mainly with constipation will be given completely different medication to someone that predominantly experiences diarrhoea. Speak to your doctor to figure out the right option for you, and whether or not there are other things you should be trying beforehand.
Mental Wellness And IBS
Our mental health can suffer a great deal when we're struggling to cope with physical, chronic pain. It can often feel as though there is no end in sight and that things are just going to get worse. It's important to remember that it can get better, so try to remain positive. Poor mental health and IBS flare ups can act as a vicious cycle too.
Depression, anxiety and stress are known to trigger bouts of IBS and in turn, that IBS flare can exacerbate those feelings. Try to find some ways to remain calm and tackle these negative thoughts. Meditation, yoga and relaxation may help to drastically reduce your chances of a flare up. Of course, there are no definitive remedies or cures for this disease, so try to find something that works for you and stick with it.