Despite the global pandemic, travel is still high on the list of priorities among families. In fact, many people used their time away from the office to explore new places to "work from home" over the last year. Whether you are looking for a new adventure or a new remote workplace, a traveling lifestyle appeals to millions.
Read on if you're ready to start exploring. We have five ways to help you travel the world. NOTE: Current coronavirus restrictions may affect your ability to travel in some countries – always plan before vacation planning or booking travel.
Pedal Your Own Way
Remember when you were a kid and riding your bike around the neighborhood was the ultimate freedom? Traveling by bicycle is still a great way to explore the world – especially in these bike-friendly destinations. If you have a favorite touring bike, you can usually ship it to the location you plan to visit, or you can rent a bike when you arrive.
A bicycle gives you a closer look at the sights around you and allows you to follow paths less traveled.
Take Your Whole Life on the Road
Recreational vehicles, or RVs, are a great way to load up your entire family and most of your belongings on your travels. If you're traveling in the United States, you can find new and used RVs at a variety of locations. Look for a model that fits your family and your travel plans.
Modern RVs are equipped with WiFi, major appliances, comfortable beds, and all the comforts of home.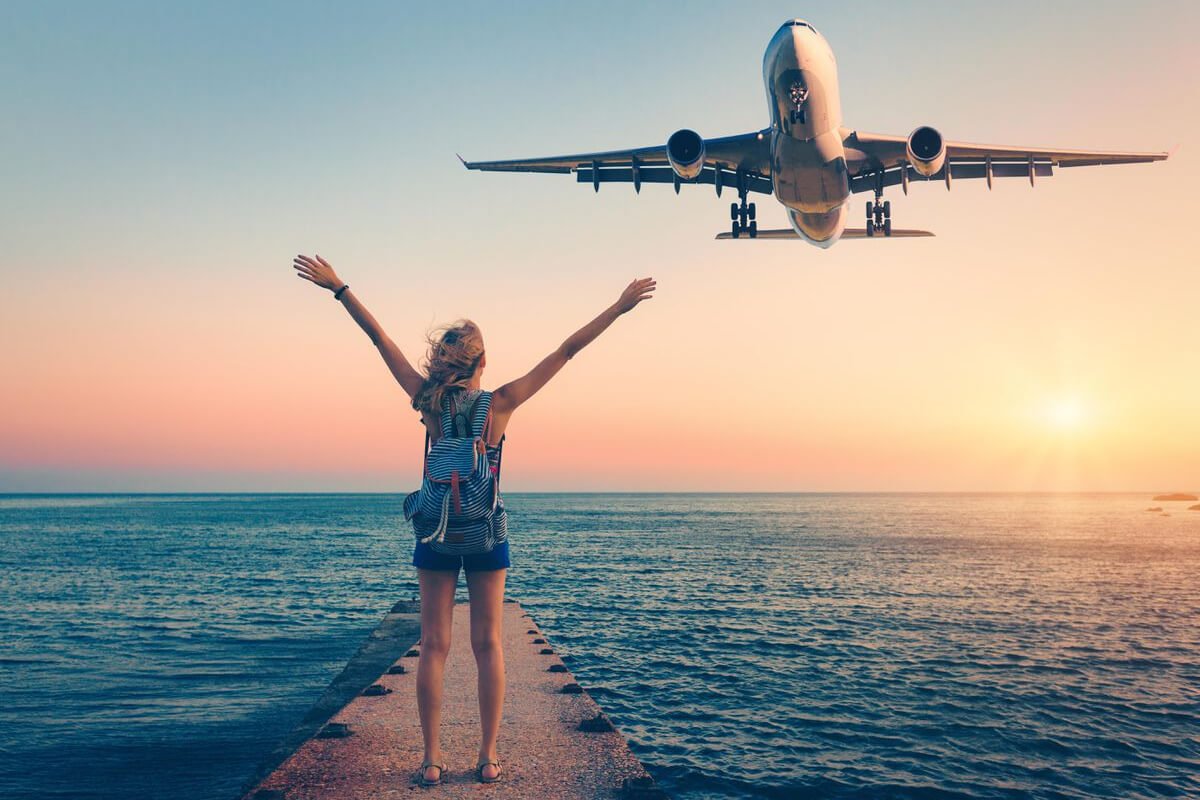 Travel the World by Motorcycle
There's something romantic and timeless about hopping on the seat of a motorcycle and seeing where the road takes you. You can travel from the east coast to the west coast of the United States along historic Route 66. Exploring Europe, South America, and India is also an amazing experience straddling the seat of a gas-powered steed.
Set the Cruise Control
Traveling the world by sea is one of the oldest forms of exploration. You can opt for a traditional vacation cruise aboard luxury liners or relive the glory days of the admiralty aboard a sailing ship. Either way, the salt air, and open water will do your spirit good.
Never Underestimate the Power of a Road Trip
If you want to leave your house and see what's waiting for you out there, gas up your car and take a ride. Maybe you've always wanted to visit the National Parks or all the major league baseball parks. Plan for your road trip and hit the road.
The World is Waiting
There are a lot of ways to indulge your wanderlust. From bicycling across foreign lands to taking an RV coast to coast, the adventure and excitement of travel are a salve for weary and worried souls. Find a place that speaks to you, decide on how you want to get there, and start planning your trip to travel the world.
For more tips, advice, and travel planning, please explore the rest of our site.