Saying your last goodbyes to a loved one can be a very difficult process. It may feel like you're losing every special moment that you shared with that person forever. However, that's not the truth. You will carry a part of that person with you for the rest of your own life. Your memories of them will help keep that person alive. You can also combine the memory of your loved one with the life of a newly-planted tree. This will give you a space to go to remember and feel close to the person you've lost. If you've recently lost someone close to you, here are five ways that you can plant a tree in memory of a loved one.
1. Plant One With Cremation Ashes
If your loved one was cremated, there are ways to incorporate their ashes into the planting of a tree. Cremation ashes on their own aren't very nourishing, as they have a high salt content amongst other things. However, there is a way to treat the ashes so that planting a memorial tree with ashes has a much higher chance of success. By using this method, you can not only keep your loved one's spirit alive, but you can watch it grow with new life.
2. Plant One in a Public Garden
Another way to commemorate your loved one's life is by dedicating a tree in a community or memorial garden. These are special places that are dedicated to celebrating plant and tree life. Community gardens often let individuals rent space to grow their own produce or flowers, and may offer shade trees or nursery saplings that can be sponsored in memory of someone who has passed on.  Memorial gardens, on the other hand, are dedicated to remembrance and are typically quieter and more reverant spaces. These gardens often allow individuals to dedicate a tree, bench, pathway, statue, or other object in memory of a deceased person. The upkeep of the dedicated area can be done by family and friends of the loved one, or sometimes it is handled by the memorial garden staff. Either way, it's a lovely way to remember someone. You could reach out to the organisers of a garden that is near to your home, or one that is near to where your loved one lived, and ask about their process for dedicating a tree in memory of your loved one.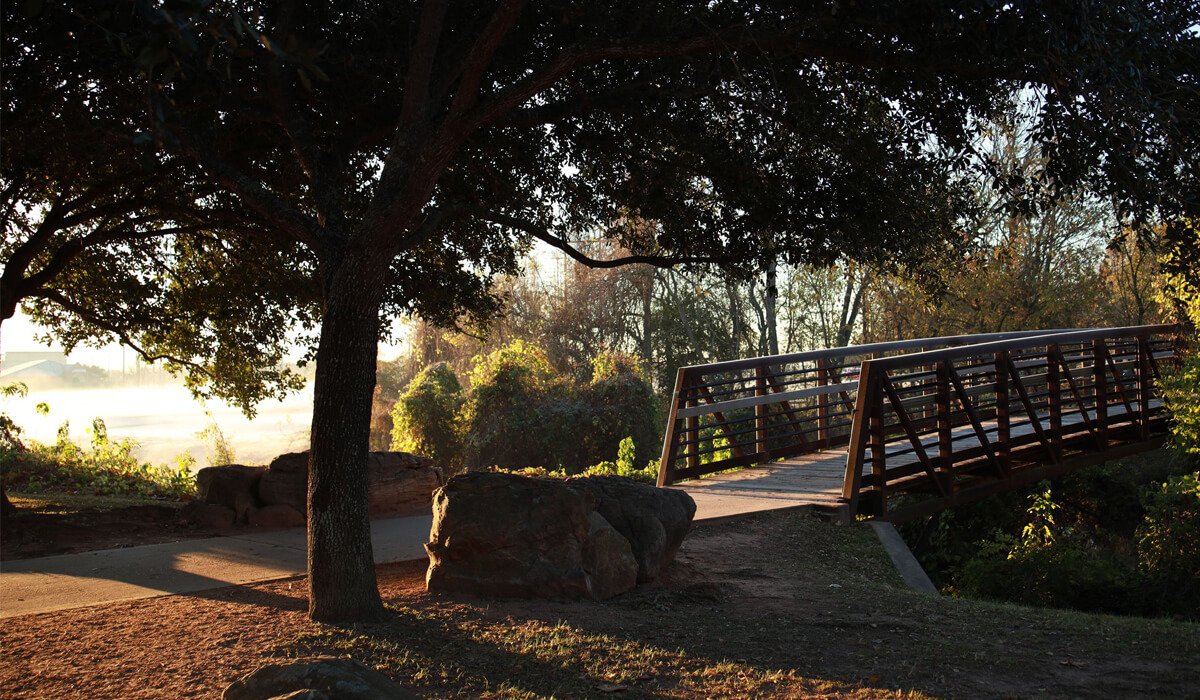 3. Plant One in Your Own Backyard
You may not have to go far to find a tree to honour your loved one. Planting a new tree right in your backyard often comes with less stress and hassle than planting in a memorial garden or other place, and will allow you more choice over the type of tree and the location. It also gives you the freedom to go visit the spot whenever you'd like, and to stay for however long you'd like.
4. Plant One in a Special Place
If you don't have the outdoor space at your home, you may be able to plant a tree in a place that was special to you and your loved one. This could be a park, a church or other religious centre, a school, a workplace, or more. Following this path will let you keep your loved one's spirit close by to a place that you knew brought them happiness. Be sure to check with the owners or operators of any place before planting, of course.
5. Plant One in a Far-Away Place
One final way to plant a tree in the memory of a loved one is to contribute to a tree-planting or reforestation charity in the name of your loved one. You can find these charities operating all over the world. Some may focus on the rainforest, others on planting new growth to support local economies, and still others who work to restore forested areas after bushfires. Find one that you feel best suits your loved one's memory.
There is really no better way to honour the death of a loved one than by contributing to new life. No matter how you choose to plant a tree in memory of someone you've lost, you can find some peace and comfort in the knowledge that your gift will allow a part of that person to continue to live on.
Read more: Hire a tree expert to plant your trees in Rancho Cucamonga