If you are moving a car to a new home and are concerned about how it would be delivered safely to its new destination, relax, there are things to do to ensure the relocation process is stress-free. Moving a vehicle a long distance can be an enjoyable experience. As long as you are well informed of how to go about it.
The processes involved, from hiring the best transport service to preparing your vehicle for travel, can be smooth as the excitement of moving itself. Everyone wants the best for their cherished possessions, so be rest assured that the vehicle transport company you are hiring is interested in the safe delivery of your vehicle too.
All you have to do is get your vehicle set and ready to go for loading. So how do you go about it?. You'll find some essential steps to make your vehicle relocation a  ton easier.
 Put your vehicle in order
Arranging the interior part of your vehicle will ensure that no part of it is damaged. If it is a car, items like electronic cords, chargers, CDs, electronics, files, or binders can be damaged when bumped around and should be removed.
Since the vehicle is not to be driven to the new location, make sure that all metal accessories and gadgets in a vehicle are removed as they can cause scratches to the windows and dashboards during transport.  In bikes, remove helmets, storage racks, and baskets to prevent damage. Fold inside mirrors if they are foldable.
Wash the interior of the car properly. Be sure to inspect the windows, safes, seats, and mats and take pictures of them to be shown to the transport company before loading the vehicle. All of this is to ensure that your vehicle is not tampered with.
With these measures, you can easily detect whatever damages occurred during transportation and have it fixed by the transport company.
Hire A Quality Transportation Company
Choosing to transport your vehicle by driving long-distance is not worth the risks involved. Theft, overheating, and roadside emergencies are only a few out of their many dangers. Hence, It is more efficient to hire a transport company to do the job. The following are things to look out for before hiring a transport company
A properly licensed and insured company
Customer satisfaction
Reputation and reviews
An appropriate price quote
Time of delivery
Handing over your car to a  quality transport company will give you the peace of mind which you deserve.  As long as you have selected a company with the above requirements in check.
You want to be sure that they are properly insured and their time of delivery is just right for you. More importantly, ensure you have made inquiries with more than one quality company. This will help you to select a company not necessarily with the cheapest rate, but the one best suited to meet your movement needs and with affordable rates.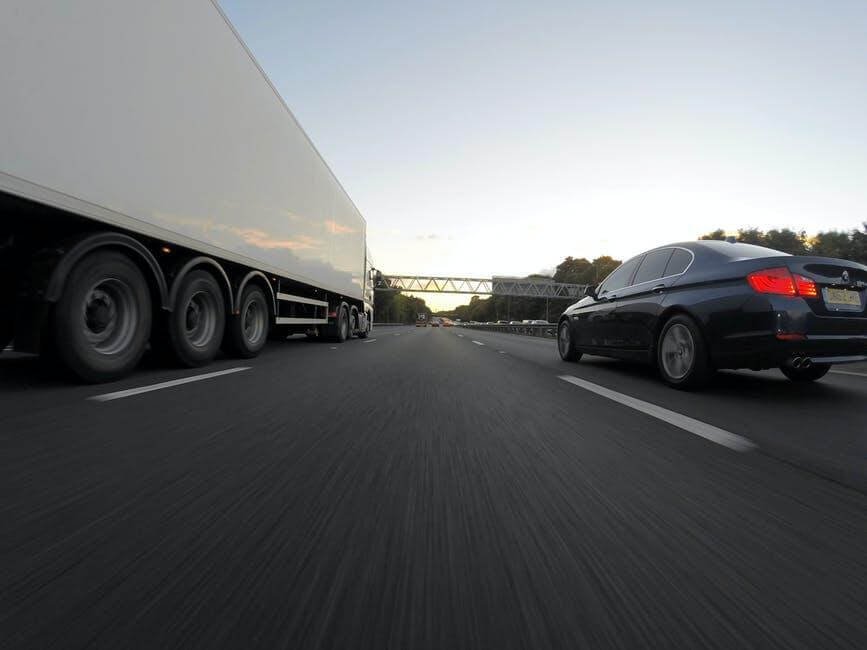 Get Insurance
Insurance is a must-get if you want the process of relocating your vehicle a lot easier. Why, In the event of damages on the part of the movers, your car will be repaired by the transporting company you are dealing with.
However, when it's natural causes such as flooding, thunderstorm, lightning and hails which are termed as "Acts of God", The transport company will not take care of whatever damage that was made on your vehicle.
Note that it is not a requirement to have a car insurance policy to ship your car a long distance. But why live in fear when you can easily fix an insurance policy that covers damages to your car. If damages by natural occurrence were discovered while transporting your vehicle, your auto insurance policy would cover the expenses. This is why it is highly advised to get your car insured.
Check Engine, Leaks, Tyre Pressure
Your car's interior has been fixed. The next thing is to inspect the exterior to confirm it's in the best condition for travel. You want to check that your tires are correctly gauged to avoid damage to them and the wheels. The chances of your car's tires being damaged during shipping are just as high as when it's been driven. It is essential to ensure they are not being overinflated or underinflated. Investigate oil leaks and fuel leaks in your car's undercarriage as well.
Most times, more than one vehicle are loaded onto the moving trailer, and you sure don't want to mess up other cars with spills from your oil tank. Just like you won't want yours messed up, right?.  Invite a mechanic to check that your engine is well running and inspect other mechanical problems. If your vehicle can't start,  inform the transport company to get the proper equipment to load your vehicle, although it costs additional charges.
Look Out For Possible Threats
To ensure a smooth shipment  procedure and to avoid potential headaches  for the transporter, here are some essential things to do;
Get all the required vehicle documents ready.
Deactivate Alarms
Remove toll tags
Ensure there's antifreeze in the radiator
Fill only about a quarter of the fuel tank to reduce car weight
Lock up the vehicle and have a ready set of keys
Do a thorough assessment of your car with the pick-up driver and record using pictures
Be present at the time of pick-up with another adult to sign the bill of lading. It ensures the legal protection of your vehicle
Enjoying Your Relocation
Preparing your vehicle for relocation will be completely stress-free if you employ the proper procedures that have been discussed. You don't have to break the bank as long as you consult the best-suited transport company for your needs amongst the possible choices. So, be rest assured that your vehicle will be delivered safely with the advised precautions in place.