Driving down the open road with your favorite song playing on the radio and riding in luxury is a dream come true. Imagine sitting behind the wheel of a car with all the bells and whistles but not being responsible for the maintenance or hefty car payment. Seems too good to be true, right? Well, renting a luxury car allows you to enjoy all the amenities and extras while riding in style without the responsibilities that come with owning the car. Renting a luxury car gives you the opportunity to be spontaneous and adventurous without the commitment to the price tag.
There are numerous occasions and reasons to rent a luxury car, from taking your vacation to the next level or even making a weekend date night even more exciting by driving around in style. Whatever the reason may be, you won't regret renting a dream car because you will make memories to last a lifetime.
1: It Adds Adventure to Any Trip
Going on vacation with friends or family means getting to splurge and enjoy every moment. What better way to cherish the trip than to ride around in comfort and style. Renting a luxury car for your vacation means you get to experience new sights and experiences while enjoying the journey on the road to get there.
There are a variety of options to choose from when it comes to luxury cars, so if you are concerned about size or cargo space there are plenty of options to choose from that can meet your vacation needs. Having new experiences while on vacation adds adventure and excitement to any trip. Renting a luxury car will add to the adventure of an already epic trip.
2: Getting the Royal Treatment
One of the most enjoyable aspects of renting a luxury vehicle, besides the style and comfort, is the guaranteed satisfaction that the rental company will provide. Planning a trip or special event can be stressful, so having peace of mind knowing that your transportation is taken care of is priceless. When you rent a luxury car, rental companies go above and beyond to make sure that you are a satisfied customer and that things run smoothly during the rental process and pick up and drop off.
Rental companies are meticulous in the care of their luxury cars so you won't have to worry about anything breaking or going wrong. They want to have satisfied customers and work hard to make sure that happens. If there do happen to be any issues while you are driving the car, their customer service and maintenance departments will go above and beyond to fix any problems. So not only are you driving around in a dream car, you will also have peace of mind that everything is taken care of both on and off the road.
3: Variety is the Spice of Life
Life can become stagnant at times when you are doing the same routine over and over again. Stepping outside of your comfort zone while traveling and treating yourself to a luxury car rental keeps things exciting and fun. Whether you are renting the car to take to an event, use for a staycation around town, or making your vacation an even more memorable experience, driving in luxury keeps things interesting.
If you tend to gravitate towards SUVs as your car of preference, think about spicing things up and renting a sports car. Or if you tend to drive family cars, think about renting a special car for you and your significant other for a trip that you wouldn't be able to drive otherwise.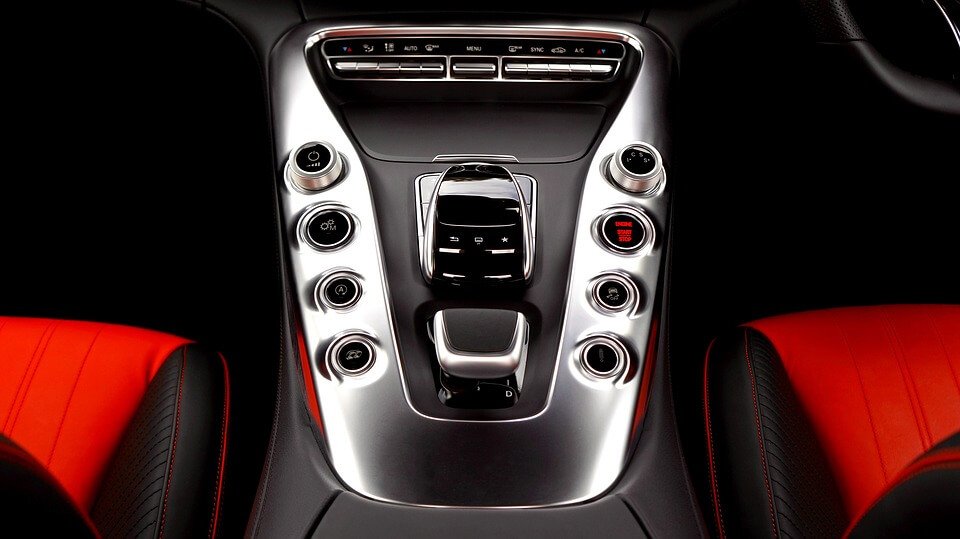 4: It Is the Perfect Way to Celebrate
Imagine pulling up in a luxury vehicle to surprise your significant other for date night. Or maybe it is a special birthday and you are looking for a gift to give someone who seems to have everything. Renting a luxury car is a great gift for someone who already has it all and it is also a great way to celebrate both big and simple moments in life. Life is too short not to celebrate, and what better way to celebrate than arriving at your event in class and style.
Renting a luxury car for a special event or even a gift to someone makes that experience even more unique and special. Luxury cars make for great photo ops and can help someone feel extra special while being celebrated.
5: You Can Take Advantage of the Bells and Whistles
Have you ever seen someone walk out to the parking lot and their car is started before they even open the door? Sounds like an extra-luxurious option right? Many luxury cars come with a variety of bells and whistles to make your driving experience even more gratifying. Driving around in the hot summer sun? Rent a car that has seat coolers.
Want to experience the fresh air when going on a road trip? Choose a luxury car rental that has a large sunroof or even better, a convertible. When you rent a luxury car, you can talk to the rental agent about all of the different options available to tailor fit your rental car dreams. One of the most fun parts of renting a luxury car is daydreaming about it before it happens, so take some time to search for the car of your dreams with all the bells and whistles you can imagine.
Renting a luxury car opens up a whole new world of experiences that will give you the opportunity to celebrate and make lasting memories. If you have an upcoming vacation or special event, take some time to research your dream cars and work with a rental company to make those dreams come true. You won't regret riding around in comfort and style.