Your peers are jetting off to Daytona Beach for a fun-filled week of bar crawls, beach days, and hotel parties.
But, you have a different spring break itinerary in mind:
Exploring the world on a backpacking trip.
The more scenic, thrilling, and "once in a lifetime," the better! The problem is that the classic nine-day Rome and Tuscany tour can cost a heart-stopping $3,000.
Don't empty your savings account on a winery-filled ritzy tour.
Instead, try out these ultra-cheap backpacking programs for college students. You'll learn about other cultures and discover more than the Seven Wonders.
And so you don't have to worry about studying during this exciting period, you can simply write "EssayHub write my essay online", this service will write an essay on any subject for you while you explore the world!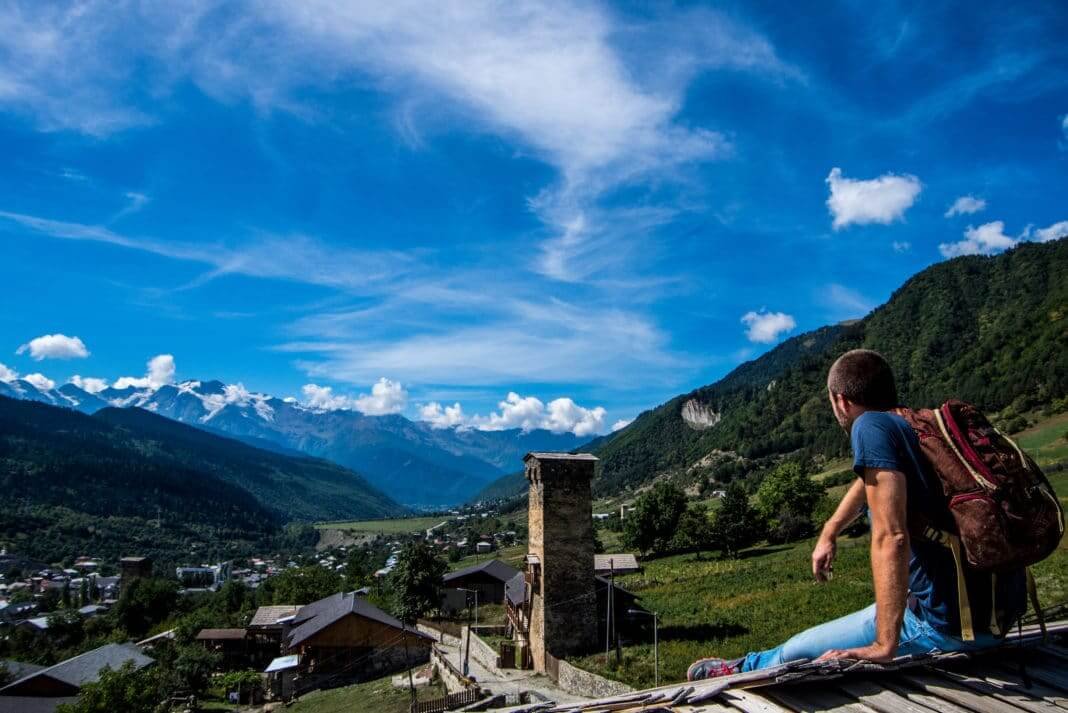 Stray Asia: Tom Yum – Freestyle Pass
The Tom Yum – Freestyle Pass allows you to DIY your Thailand and Laos adventure for a fully-custom taste of the region's majestic ancient villages. This unforgettable journey begins in the bustling Bangkok market before boarding a sleeper train to Chiang Mai.
That's where the fun really begins. This seven pitstop adventure is a beautiful infusion of local Thai/Laos culture and riveting activities.
Along the 12-day tour, you can pay respects at any of the 300+ Buddhist temples. Get up close and personal with three-ton Asian elephants at Elephant Nature Park. Then mosey down the mountainous Mekong River as water buffalo float by.
The best part is that you can stay at each destination as long as you'd like. Just wait for the next group to roll through and hop on their bus!
Hop off the bus to:
learn how to cook a traditional Thai meal
tube down the Nam Song River while splurging at boozy water bars
splash in the turquoise Kuang Si waterfalls to cool off
or weave through the mysterious Pak Ou cave system.
Your one-time trip fee covers all tuk-tuk, train, and boat excursions.
Trip Details
Cost: Starting at $765
Length: 12-16 days
Destinations: Thailand and Laos
Backpackers World Travel: Brisbane to Cairns Express East Coast
The Brisbane to Cairns Express East Coast bus tour is peak Australian beauty in a nutshell. This 14-day exploration begins after boarding a bus in Australia's busiest city, Brisbane. From there, you'll experience a water and beach-filled bash.
After jetting over to Fraser Island, you have the chance to swim in Lake McKenzie's crystal-clear waters. Or marvel at the beached Maheno Shipwreck, and watch sharks and dolphins flurry through the sea.
But when the beachside cocktails and campsite sleepovers lose their allure, you'll know the journey has only just begun.
Don't miss out on the coral reef snorkeling alongside native turtles. Be a part of the exciting nightlife in downtown Cairns. Then hop on the Great Barrier Reef cruise to close out an unforgettable backpacking trip.
Want a little more oomph while Down Under?
Feel free to add an exhilarating 15,000-foot skydive. Experience Whitsundays from an aerial view with a scenic flight, or search for pelicans in the Noosa Everglades.
Trip Details
Cost: About $1,219
Length: 14 days
Destinations: Brisbane and Cairns
Grand European Travels: Glimpse of Europe
The Glimpse of Europe is the classic European adventure spanning five countries and four bucket list cities. This seven-day journey begins in none other than Amsterdam. Here you can catch a romantic canal cruise and gawk at the colorful local architecture.
But by night two, you'll forget about the Netherlands' leg as you cruise through bordering Germany and later Switzerland.
The next few days are jam-packed with exhilarating pit stops. Catch a "time machine" back to medieval times at the Gothic Cologne Cathedral. Marvel at the fairytale-esque Black Forest, and snap photos of Europe's tallest waterfall (Rhine).
The Glimpse of Europe also takes a few historical twists along the way. Not only will you visit the French Revolution-era Lion Monument, but you'll also waltz the same Parisian streets that Picasso and Dali once roamed.
If you want to make this trip more your own, there are optional activities you can attend each day. Stroll down the Rhine on a river cruise, climb the Eiffel Tower, or catch an aerial view of the Swiss mountains in a heart-stopping cable car ride.
Trip Details
Cost: Starting at $1,225
Length: 7 days
Destinations: Netherlands, Germany, Switzerland, France, England (optional)
Timeless Tours: Egypt Explorer – Felucca Cruise & Red Sea
The Egypt Explorer – Felucca Cruise & Red Sea is the perfect combination of "ancient world" and "modern feats." The voyage begins in the Egyptian capital of Cairo, home to the Giza pyramids that photos hardly do justice.
Day two kicks off an unforgettable ten-day adventure.
While still in Cairo, you'll:
see the 2,000 B.C. era 481′ tall Great Pyramids
marvel at the daunting Sphinx statue
and observe the Egyptian dynasty's Pharaoh Tombs.
The next few days put a relaxing spin on this Middle Eastern program.
Hop aboard a sailboat on a relaxing cruise down the north-flowing Nile River. Pay your respects at the ancient Sun Temple of Ramses the Great. Explore the pillaged remains of the Colossi of Memnon in Luxor.
The trip ends on a long-winded high note series. Close out this adventure by snorkeling in the Red Sea and exploring the maze-like Cairo Bazaar.
Trip Details
Cost: Sometimes discounted at $497
Length: 10 days
Destinations: Egypt
Globus Journeys: Costa Rica Escape with Tortuguero
The Costa Rica Escape with Tortuguero offers an unprecedented National Park tour — a unique blend of rainforest and volcanic island. This ten-day nature lover's retreat begins in scenic San José, Costa Rica, the country's lavish capital.
Adventure strikes on day two, where you'll pay your first visit to the tree-lined Tortuguero National Park. Over the next few days, you'll spot native species like spider monkeys, colorful macaws, and even full-sized jaguars.
Explore the Sea Turtle Conservancy Museum, where leatherback and loggerhead turtles hatch. Weave through beautiful banana groves, and splash around in Arenal's jade-colored La Fortuna Waterfall.
The journey ends with a trip to Sarchi Village, where you can buy lovely art handcrafted by locals. What a relaxing way to end such an exhilarating trip.
Trip Details
Cost: Starting at $1,299
Length: 10 days
Destinations: Costa Rica
Conclusion
Once you book your next global voyage and get your passport settled, the next step is packing for the journey ahead. Resist the urge to stash everything except the kitchen sink into your backpack.
Pack light and just the necessities.
Research your destination's seasonal weather before packing. Then you'll know whether a rain-wicking coat, ear warmers, or athletic shorts are absolute must-haves.
Limit your bag to 20 pounds to avoid an achy back or burning calves as you explore the unknown (with the added bonus of slashing airport luggage fees).
Above all else, exchange some cash at the airport to have local spending money for last-minute purchases. If you realize you forgot to stash deodorant or want to buy a souvenir, the local bodegas that don't accept credit cards will be an option.
If you are looking for backpacks at a discount visit the Wadav Student Discount page.
Author bio
Adam Marshall is a freelance writer who specializes in all things apartment organization, real estate, and college advice. He currently works with Arch Troy to help them with their online marketing.