It has been almost two years since fans have seen the final episode of Blood and Treasure. For those who don't know, Blood and Treasure is an action-adventure drama from CBS. 
The show ran from May 2019 to August 2019. It follows the story of an art thief and an antique professional who teamed up to capture a terrorist who utilizes stolen treasures to fund his attacks. 
Blood and Treasure was filmed over 150 days. It was filmed in Morocco, Canada, and the United States. However, the film takes place in The Caribbean, Africa, Cuba, and Europe. 
Though the series ended in 12 episodes, a lot of fans still want to know more about the adventures of the main characters. They believe that there are still a lot of twists and turns down the line. 
Fortunately, fans don't have to worry about whether or not they're getting a season 2. CBS already confirmed that they have renewed Blood and Treasure for a second season. 
So far, CBS has not announced an official release date for season 2. However, fans can guarantee that it is on its way.
According to the Executive Vice President of CBS Entertainment, Amy Reichenbach, the company was extremely happy while looking at the statistics of the first season of Blood and Treasure.
She stated that they're looking forward to what should happen in the next season. She even teased that the show will take place from Russia to Southeast Asia. 
When it comes to TV ratings, season 1 of Blood and Treasure performed exceptionally well. A lot of fans praise it for its adventurous theme with a bit of action and comedy. 
Due to its performance, CBS decided to renew the show in 2019. 
Blood and Treasure Season 2 Recap
Blood and Treasure explore the lives of an FBI agent and a wise art thief. However, the FBI agent also happens to be a professional when it comes to rare antiquities.
Events lead the two to work together to capture a deadly terrorist. The terrorist uses antiques and stolen treasures to fund all his illegal works. The duo tried every single thing they could to capture the terrorist. 
During their attempt to capture him, they both discovered their connection with a 2,000-year-old war for the "cradle of civilization". 
The final episode of the show revealed that Simon is the Terrorist. They discovered that he is the son of Reece. However, Simon was desperate to take revenge on his father. That is why we created a group of terrorists to plot his revenge. 
Meanwhile, Shaw rescued the trio of Chuck, Lexi, and Danny from the hands of Roarke. Danny beat Taj's mean with the help of other people. On the other hand, Lexi defeats Roarke in a fierce battle. 
After Reece was infected with the toxin, Danny insists that the group should leave him. However, Lexi offered Reece an antidote. She believes that Reece should be punished for all of his crimes. 
A couple of days passed after the event, Simon got into the custody of the FBI. He stated that he will come back for revenge against the duo. 
Blood and Treasure Season 2 Plot
The first season of Blood and Treasure ended in a cliffhanger. Because of this, fans are eager to know what will happen in the next season. 
By the end of the first season, the duo managed to return the Queen. Unfortunately, returning the treasure only led to more threats. 
According to reports, season 2 of Blood and Treasure will mainly focus on Danny and his character development. 
A lot of viewers loved season one for its engaging and unique storyline. Thus, fans should expect more for season two. 
A lot of fans believe that the plot for season 2 will revolve around the duo teaming up again to capture Simon after he escapes the prison. 
Fans also believe that the story will answer a lot of questions from the first season. Some fans also think that the duo will travel to new places around the world to discover new treasures and new threats. 
However, one thing is for sure, fans should expect the return of Danny and Lexi. 
Blood and Treasure Season 2 Cast
According to reports, there will be a new character in the second season. Paget Brewster is reportedly going to play Sister Lisa, a faint-hearted and comedic nun. Fans should expect this new addition to add more fun to the adventure of Lexi and Danny. 
Sister Lisa will also play a huge part in the second season of Blood and Treasure. According to reports, Sister Lisa is a close friend to Father Donnelly who will discover mysterious information. This mysterious information will capture the attention of Lisa, who will then contact Lexi and Danny for help. 
Fans should expect a lot of familiar faces to return in the second season. This includes Dr. Castillo (Alicia Coppola), Shaw (Michael James Shaw), Simon (James Callis), Lexi (Sofia Pernas), Danny (Matt Barr), and much more. 
Blood and Treasure Release Date
As mentioned earlier, CBS renewed the TV series in June 2019. The truth is that the creators of the show already decided that they want to renew it right after the release of the 5th episode of the series. 
Aside from that, they were also forced to stop the production work for safety and health concerns. The producers informed the fans through social media that they will return to film the show after they make sure that it's safe for everyone to work again.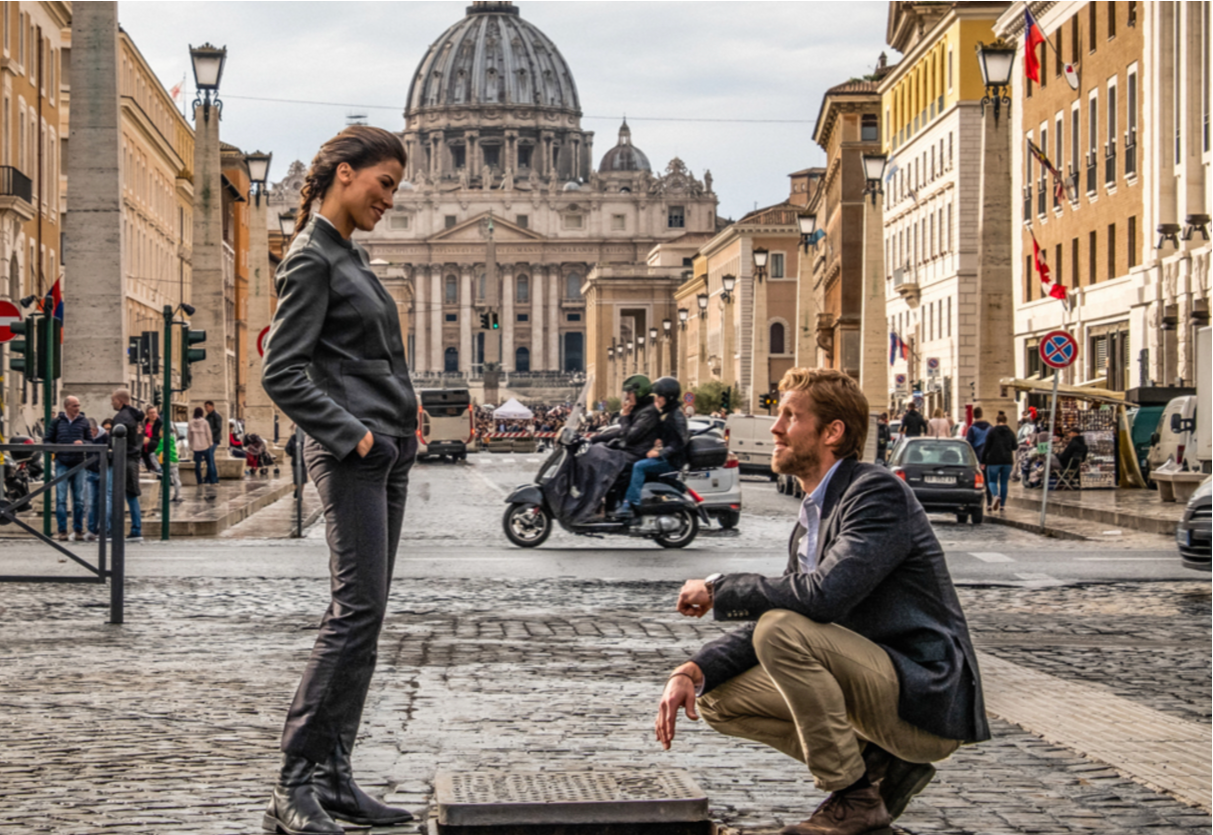 However, a lot of rumors suggest that CBS might release Blood and Treasure season 2 later this year. While the studio hasn't made any official announcement regarding the release date of the second season, fans should be patient. 
If you're a fan, all you need to know is that season 2 is on its way.