For decades, athleisure apparel has been a thing, and many people are wearing them for their versatility and comfort. Leggings are one popular option, worn for their comfort and breathable fabrics. We have gathered reasons why leggings are a good staple in your wardrobe below.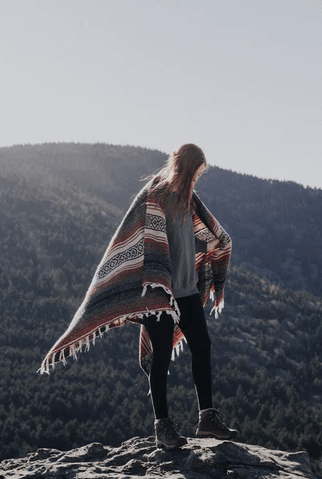 Alternative to Pants
Leggings are excellent alternatives to your jeans, and heavy cotton pants like Khakis as a casual wear substitute. They also outsell jeans; for this reason, leggings are a perfect addition to your everyday wear.
Though jeans and other pants still are part of your wardrobe, leggings are there for emergency purposes. When you are home and something comes up, you can slip into a pair, and you are ready to go.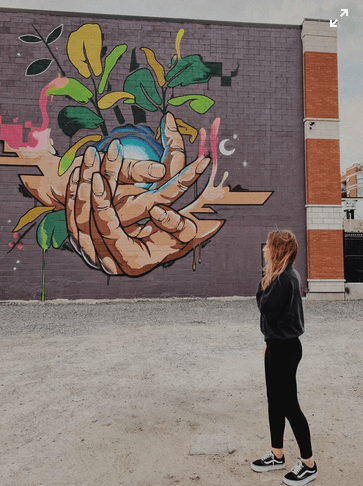 Availability for Mix and Match
As casual wear, you can mix your leggings with anything such as simple tees; you can layer with coats and jackets, sneakers or casual shoes. Versatile and comfortable in all matchups.
Leggings are also an excellent base for a style; the only limit is your imagination.
Accessories
Accessories are also a great option but keep it simple as much as possible, and just the essentials will do. A pair of simple earrings, a necklace, and bracelets are ok. Just don't over-accessorize.
You can wear sunglasses, or a cap, or any headwear appropriate with the weather. Be fashionable but don't go over the top.
Comfort
Form-fitting and breathable fabrics make your leggings comfortable to wear. After working at the gym, you can still be cozy in your leggings at the grocery or back home, and no one will notice it, even yourself. It also provides insulation from the weather.
Made as activewear that blends style and comfort, leggings are comfortable to wear indoors and outdoors. If it fits you, it would be one of your favorites.
Things to Consider when Choosing the Fitting Leggings
Leggings are excellent both as activewear and casual, but there are things to consider. Since it is available in retail or wholesale, there are many options to choose from, but you can start with a few simple things.
The Length
Leggings have various lengths depending on style or activity. Your preference is decided by the tasks you do every day. Here are some sizes and what you can match with them.
1.    Ankle Length
The most common leggings of all, they present the most popular styles when people think of leggings in general. You can pair them with flats, sneakers, and casual shoes.
Because of this, it is easy to mix and match with tops and accessories.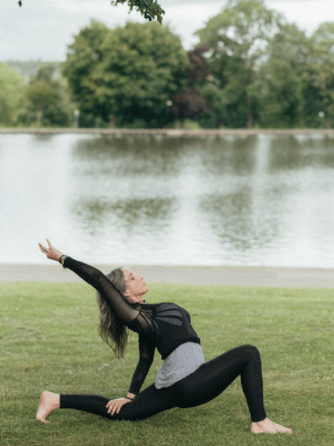 2.    Calf Length
Seven-eighth leggings are excellent for jogging and doing errands. Suitable with sneakers and sandals. A nice pair for petite women for running in the park or strolling at the beach.
These leggings are recommended for petite body types because they won't sag at the bottom and rip like an ankle-length one.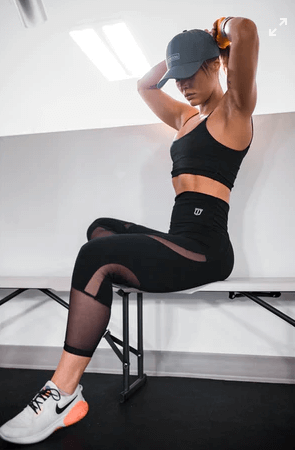 3.    Knickers
Also known as cycling shorts, these pairs are fit for indoor tasks and, of course, biking around the neighborhood. Short and form-fitting, they are excellent for a summer stroll and other activities where you need free mobility of your legs.
Knickers are worn in sports that require both garment compression and high mobility, from gymnastics to yoga and everything in between. Moreover, they are an excellent option for walking on the beach if you want to get your feet wet in the water.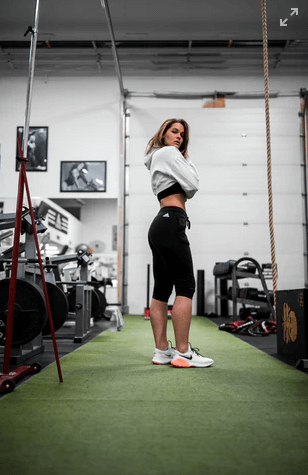 4.    Stirrup Leggings
This type has a connecting strap across the foot's arch to prevent the pants from rolling up. They are used in ballet with dancers doing splits, and sudden movements that would roll up the leggings without that strap.
It is called stirrup leggings because it resembles the stirrup used for horseback riding. Excellent with rubber shoes, and keeps you insulated without rolling up.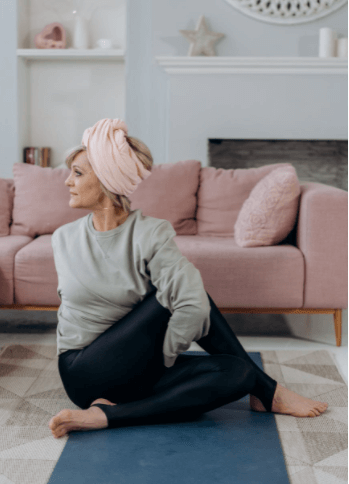 5.    Foot Length
Also known as tights, opaque and well insulated, foot length leggings are great for dance presentations like ballet or under costumes. A good pair for ballet flats or boots for added insulation.
They are perfect for cold weather and performance arts. This type of leggings can also keep you warm and comfortable.
Fabric Type
Many fabric blends options are available; you are always free to explore a mixture of natural (cotton, silk, wool) and synthetic (lycra, polyester, spandex, etc.). The goal is to have a comfy and stretchy fabric that retains its form but follows your movements.
Solid Color or Printed
After determining the fabric, next is the design. You can choose from colors beyond what the rainbow has to offer. From base black and white, cool colors in bluish and greenish tint to warm ones with a yellow and reddish hue. Any combination of solid colors is possible.
Or, if you are on the wild side, you can go for prints and patterns. From polka dots to stripes and animal prints, it can be customized by a professional artist to have its unique style. When choosing between solid or printed, remember to make sure it will be subtle enough so that it won't compromise the versatility of the garment.
How it Fits
Indeed the first reason why a garment is comfortable is that it fits you. In athleisure, it is the goal of a garment to be worn daily. Being well suited to the body will prevent it from sagging on the floor or getting snagged and ripped on objects.
Always remember to:
Take measurements
Check whether it is see-through
Try on to see if it fits you snuggly
Leggings for You
With different lengths, colors, designs, and purposes, there will always be a pair of leggings perfect for any activity in your daily life. So go ahead and buy yourself a couple of pairs if you haven't already. Since leggings are so flexible, you can always explore new possibilities.
If you are on the lookout for leggings, you can buy leggings in bulk on FASHIONLINE. It combines good quality with the latest design, all at a competitive price. With over a decade of experience, FASHIONLINE guarantees customer satisfaction as you can order quality and affordable leggings and receive them on time.