Do you have a new job where you need to start traveling for business? You may be excited at the thought, but there are things to keep in mind as a business traveler.
With restrictions being lifted across the globe, the United States saw a 4,000% increase in travel bookings for business-related purposes in September. This number surpasses leisure flights, as businesses have felt the hurt from the pandemic.
So, if you are one of those travelers, be sure to follow these three tips on your next trip!
Great Lodging 
When you are traveling for business, you want to be sure to have a comfortable night's sleep after a long day. Therefore, you want great lodging. Think about what is the most convenient in terms of area, do you want to be close to their airport or close to the business venue?
Hotels have point systems and discounted rates for business travelers so, be sure to take advantage of these options.
Some companies offer corporate lodging solutions. Companies like this offer customized lodging for areas where traditional lodging may be difficult and have staff that works directly with you to fit your needs.
Corporate lodging companies offer a more hands-on approach than hotels and, they want to find the best fit for you.
Functional Travel Accessories 
Functional travel accessories are a must for all your business trips. The best investment for travel is a great carry-on suitcase. Carry-ons are a must for travel and, if you are traveling frequently enough, you will want one that will last you for years.
Functions to look for in a carry-on suitcase are all four spinner wheels, compression pads, and lock zippers. Other great travel accessories are wireless headphones, a portable and comfortable neck pillow, and a portable charger.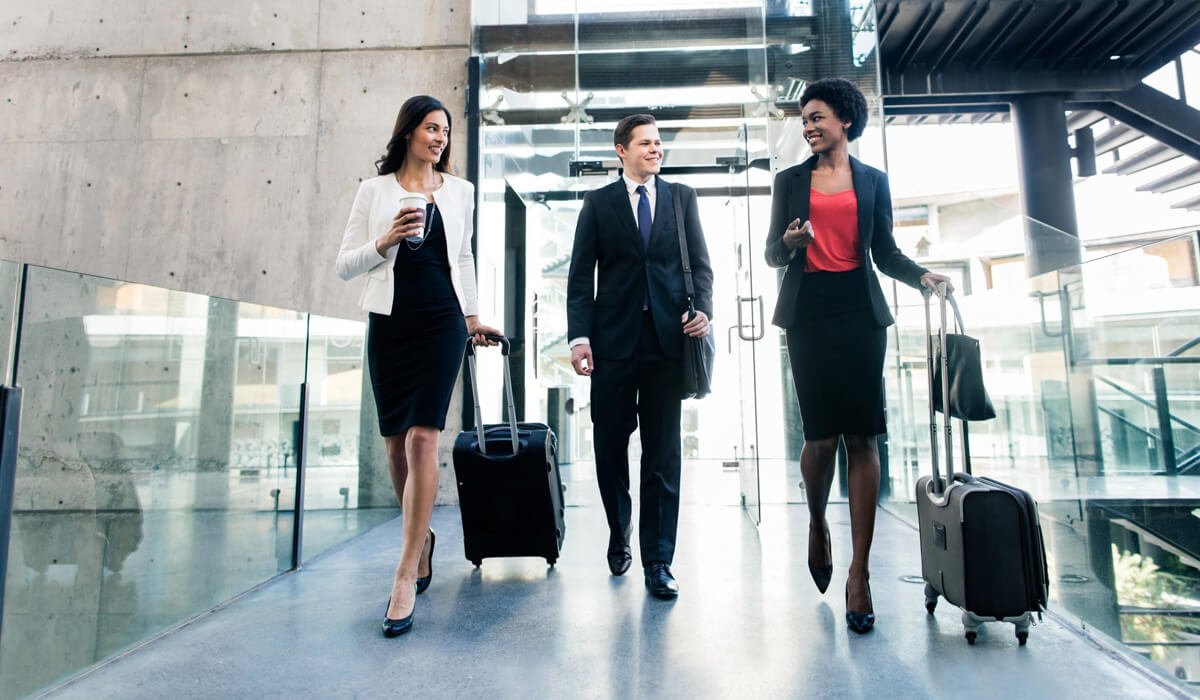 Airline Miles 
No matter how much you travel for work, airline miles are always worth signing up for.
Even if your company pays for plane tickets, oftentimes you will still be able to get the miles with airline companies. Or, if you own your own small business, it may be worth it to look into credit cards that offer air mile points on business expenses so you can save money on your next business trip.
Airlines and credit card companies have great mileage so, you can get points for lodging and eating out on your stay as well. Once these miles add up you will be a frequent flyer in business class or even first class!
Know the Business Traveler Essentials 
Looking forward to your next business trip now? With having your lodging, points, and accessories in order, you will be ready to go represent your company at its next conference in no time. Being a savvy business traveler doesn't have to be difficult. You may even make connections on the road!
For more great content, be sure to check out the rest of our site!