Vines have been one of the most prominent forms of entertainment for a long time. Ever since the application was launched, people downloaded it and started discovering what the app was about. Soon, the application became popular and was downloaded by countless people across various countries. 
More than vines themselves, people were bigger fans of the vine quotes. Some Creators used such fun and witty quotes in their vines that they clung to the tongues of people. People used them in their day-to-day conversations to make them more interesting. In this article, we shall be discussing some popular vine quotes and dialogues that went on to rule the internet even after the application was taken down.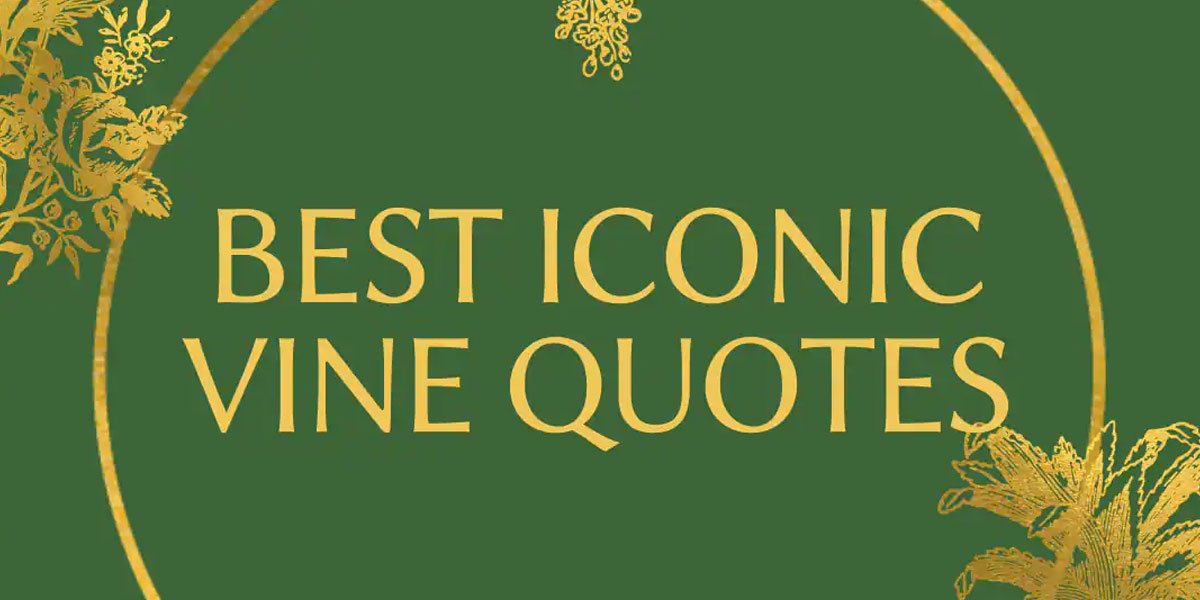 Drew Gooden made a vine in which you see a board on the side of a road, that says, "Road work ahead?" To which Drew Gooden reacted, "Uh yeah, I sure hope it does."

Another funny Vine featured Christine Sydelko wishing everyone a Merry Christmas in her own style. She says, "Happy Crimus…..It's crismun….Merry crisis.  Merry Chrysler."

A Vine featured a man telling a woman that he spilled her lipstick in her Valentino bag. To this, the woman takes some moments to register what she just heard and reacts, "You spilled — whaghwhha — lipstick in my Valentino White bag?"

One of the funniest, wittiest, and most popularly used vine dialogue was, "When will you learn that your actions have consequences?" This vine was created by SammyClassicSonicFan. 

Kylo Ren said "Get to Del Taco. They got a new thing called freesha… free… freeshavaca-do." 

Another Vine featured its creator saying, "Can I please get a waffle? Grab some and have fun!"

Nathan Enick made a popular vine that featured him saying, "Yo, how much money do you have? 65 cents. Aye, you know what that means?"

Carl Weezer is another famous vine creator who made a vine with the popular dialogue, "Staaaahp! I coulda dropped mah croissant!"

Guccipoptart, a popular vine creator, made a vine that went quite popular and featured him saying, "Hey, my name is Trey. I have a basketball game tomorrow."

Queen Blackwell featured in a vine that went like, "All I wanna tell you is the school is not important… Be whatever you wanna be. If you wanna be a dog… woof! You know?"

Matt Sukkar's popular vine went like, "And they were roommates. Mah God, they were roommates."

An anonymous creator made a vine that had quotes like, "How'd you get these bumps? Ya got eggzma? I got what? You got eggzma?"

Another unknown creator made a vine that said "Hey, did you happen to go to class last week? I have never missed a class."

An unknown creator made a popular vine that went like, "Look at all those chickens, they make me miss my friends!"

Crocs have been called the ugliest footwear on the face of the earth and yet the most sold one. Featuring his crocs and himself, a creator made a video that went like, "What are thoseeeeee? They are my crocs!"

An unknown vine creator said in his vine, "Nice Ron I sneezed, oh, what, am I not allowed to sneeze?"

Another creator made a vine that had quotes that went, "Love ya chicken strips, you are the best strips ever!"

An unknown creator's vine went like, "Jared, can you read number 23 for the class? No, I cannot… What up? I'm Jared, I'm 19 and I never  learned how to read."

Tippy's "Daddy… Chill" was a major trend soon after the vine was uploaded on the vines application. 

Jeff Simmons won hearts and ruled the internet with his vine that said "It's an avocado, thanks! Not a sour lemon my friend". It was definitely a funny video but it was used in several different contexts.

An unknown creator on the vines application released a video in which he said "Today's forecast, we can clearly see that somebody got me all annoyed!"

Another anonymous vine creator on the application released a video in which he said, "So you're just gonna bring me a birthday gift on my birthday to my birthday party on my birthday with a birthday gift?"

Weakling Chris has been a popular vine creator on the application who made a vine that went like, "Chris! Is that a brownie? No, this is a crayon, I'm calling the police [puts 911 into microwave] 911 what's your emergency?"

An anonymous vine creator made a vine in which he said, "Wait oh yes, wait a minute Mr. Postman. HaaaAHH". 

Another Vine creator cracked a joke in one of his vines and said "A mugshot? I don't even drink coffee."

One of the most popular vine creators on the application made a vine in which he said "Nate, how are those chicken strips? Yay ya chicken strips!"

There is a popular vine that was released some time ago and has been popularizing on several other social media platforms lately. This vine went like "Go ahead and introduce yourselves. My name is Michael with a B and I've been afraid of insects my entire-Stop, stop, stop. Where? Hmm? Where's the B? There's a bee? " People have been using the music of this vine to create their own vines or short videos.

One of the funniest interactions between a son and his mother has been displayed in a vine created by an anonymous vine creator. The vine goes like "Later, Mom. What's up? I and my boys are going to see Uncle Cracker… Give me my hat back Jordan!"
Conclusion:
There have been several funny vines that were posted on the vines application years ago and have been in trend for years. Their popularity is so much that they have been resurfacing lately and have been encouraging people to make their own versions of the vines.