How many items do you have in your wardrobes? On average, people usually have around 100 items in there, but they never wear more than 20% of them.
Also, some garments are underused and have only been worn one or a few times.
What can we do with them? There are endless options but our favorite one is to sell some used clothes on the Internet.
It'd help a lot if you want to make some quick cash or make room for new season purchases.
So, if you think it is a good alternative for you, don't miss out on these easy-to-follow tips to sell your used clothes online!
1. One section at a time
If you have a wardrobe full of things, trying to tackle it at once can be quite stressful and frustrating.
For that reason, we recommend starting with one area at a time, focusing on sections divided according to each type of item or season in which it could be used.
You can try to make groups for summer, winter, sports or work. Also, you can divide your items into groups of bags, shoes, and so on.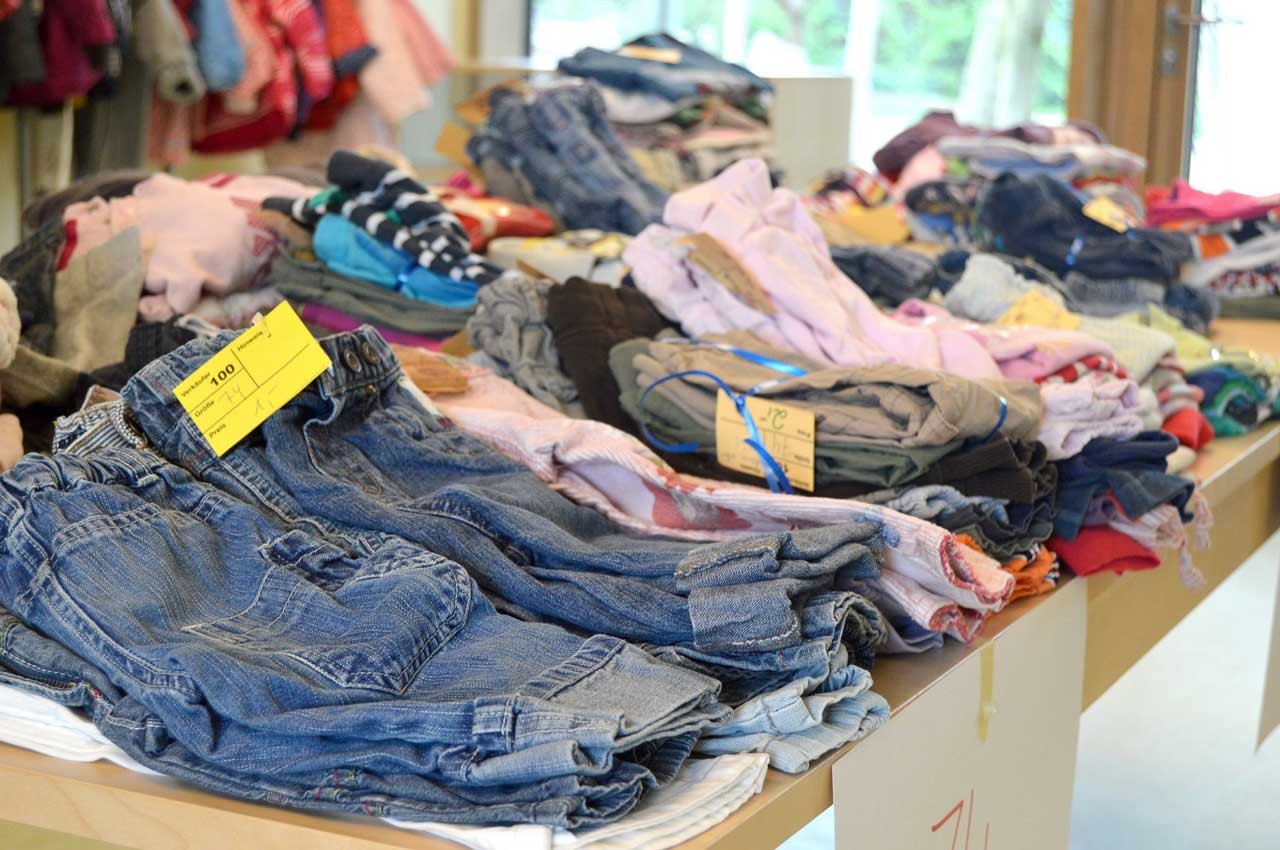 2. Prepare in advance
Before you start going through items, find some bags or boxes and label them. Use some to store the clothes that need alterations or the ones you plan to donate.
And, of course, label a bag or box to hold the clothes you plan to sell.
Getting prepared can help you find some great clothes that only need a small fix to get perfect again.
Then you can use them or even sell them for a nice sum!
3. Don't rush
Remember that you need time to organize those clothing items that you'll sell online! So, don't expect to do all the work in half an hour.
You can set a timer for one-hour intervals and see how many items you can sort in that time.
Later, you can create an optimized schedule to make the process more straightforward.
But understand that sorting your entire wardrobe can take more than a couple of days.
4. Be honest
How many times have you worn your clothes? How do the items look?
In online sales platforms, sincerity is essential. Items with tags sell well.
You could even get a license to price something higher than a second-hand item with no label that has been used multiple times.
Plus, honesty can help you win loyal customers if you want to sell more used clothing in the future.
5. Keep in tune with seasons
Some clothes sell very well in certain months of the year. For example, coats and knitwear top the selling lists as winter approaches.
Also, summer wish lists often include hats, shorts, and bathing suits.
Pay attention to the buying behavior of online users and create a sales strategy based on each season to sell like an expert!
6. Recognized labels
Do you know what the most popular labels among used clothing are? People looking for second-hand items want to save a few pennies.
Therefore, they do not tend to look for expensive options or those that they can buy for a few dollars at the clothing store.
In this sense, mid- to top-end commercial brands' labels such as Zara or Reiss sell well online, as do clothing items that we usually wear once on special occasions.
7. Designer labels less than two years old
You can also sell some designer classics online, including handbags from the famous Louis Vuitton brand or jackets from the renowned Chanel brand.
Not all second-hand clothing sales platforms work if you plan to sell designer clothes.
However, some are very advantageous and can help you reach a specific group of buyers who are looking for what you have to offer. Try it!
8. Check similar items
Before listing your items, check the similar clothing items you can find on the sales platform.
Checking if there are any options similar to yours can give you an idea of the right price to set or how much you can expect in return.
Also, this check can help you know what to write in your item description or how to present it correctly.
Remember that some platforms also charge for using their sites as online resale stores. So, you should also consider those charges.
9. Take precise photos and write an outstanding description
There's a perfect way to show customers that they are buying something of quality that they will like: photos.
Take clear, well-lit pictures of the clothing items you want to sell to avoid unpleasant surprises after purchase.
You can also share the original picture from the store where you bought the item together with a photo taken by yourself and another one of the items alone.
And don't forget the description! A good description can help you increase your sales. Be creative!
10. Use platforms specialized on second-hand products' selling
If you want to sell like a pro, you must be in the right place.
That's why the best option for selling used clothing is second-hand product sales sites.
Selling on these platforms can give you many advantages and help you earn quick cash.
Besides, they usually have a huge group of customers, so you don't have to spend hours trying to capture users' attention to sell your first item on the Internet.
One example of those sites is Poshmark. If you want to sell on this platform check out my post about tips to increase sales there.
If you want to be even more effective in selling on such platforms you can use automation software to save time. One such example would be Closet Hero, a bot for Poshmark
Final thoughts.
If you follow these easy tips, you will be able to put extra cash in your pocket and get rid of that pile of underused clothing from your wardrobe in the blink of an eye!
But remember that those used clothes you want to sell online must not have stains, holes, or alterations.