In today's era, the world is digitally transforming, and everyone is connecting through the internet. Due to this, the market is expanding with an additional layer of data in modern physical lives. The trendiest advanced technology drives users to a whole new virtual world.
Due to the evolution of augmented reality (AR), people can easily access and explore gaming virtually. The growth of AR technology allows consumers and users to visualize product or experience services before purchasing.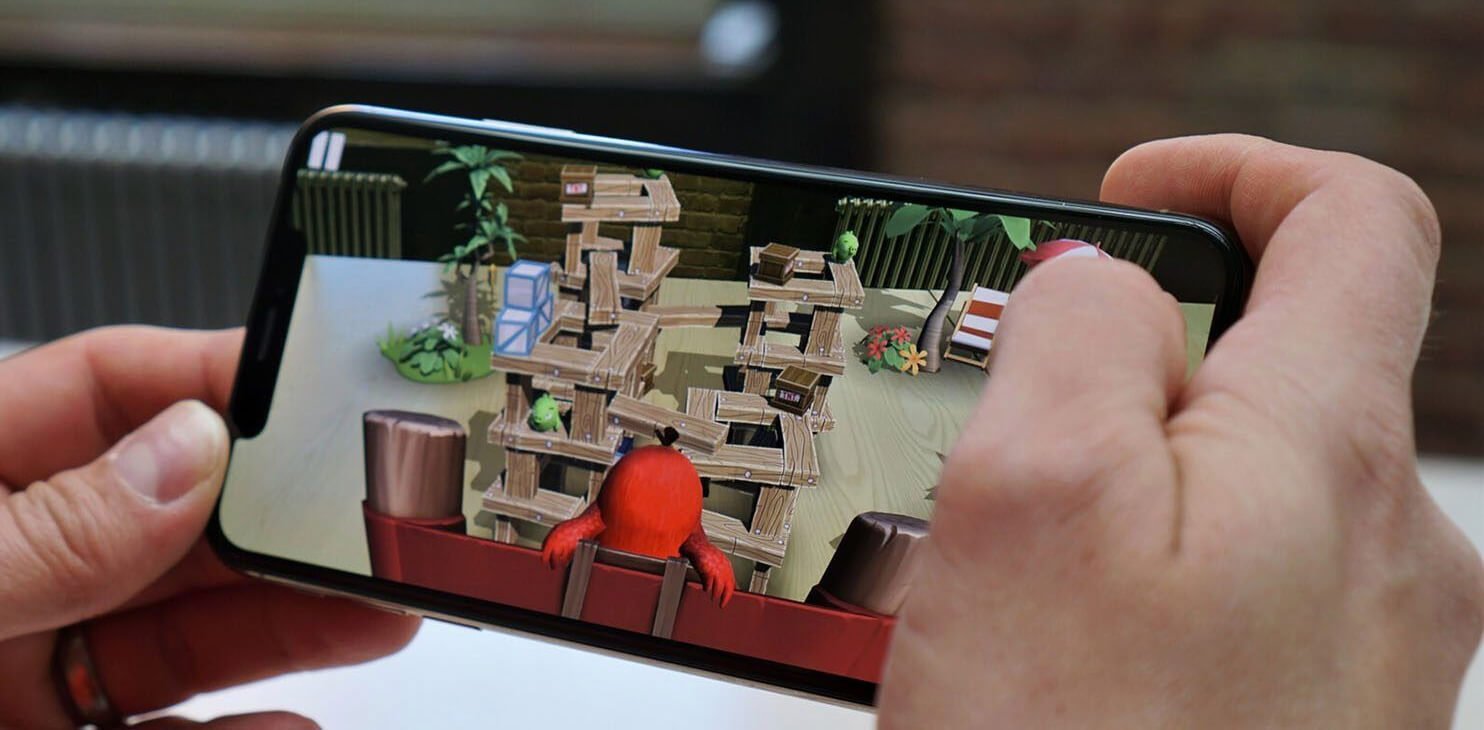 Typically, augmented reality offers a real-world environment and a sight of the physical present. It's all based on changing the perception of reality and superimposed by images generated by computers. The scope of augmented reality (AR) technology has no limit, and it's evolving continuously. Here are ten inspirational augmented reality games for Android & IOS:
Space Pirates
Action game with multi-colored features takes place in an outstanding micro-world. Pirate space is based on MMO (massively multiplayer online) and RPG (role play game) technology, a very adventurous game for team players. With AR technology, you can make your party more exciting by playing together.
It will be launched in 2022, and in the VR version, this game is quite costly. It's a multiplayer and live-action game with impressive details.
Dinotrek
Have you ever wondered what you'll feel when you walk with dinosaurs? Well, here's your chance to feel the excitement with one of the most adventurous games, Dinotrek. Dinotrek is based on VR (virtual reality) and AR technology, which allows you to experience a real close-up to the prehistoric action. In this game, you'll witness dinosaurs roaming here and there, fighting with each other. The majority of the kids love this gaming app.
Knightfall AR
A game that includes battle strategy and takes a user into the world of warriors and knights. A player in this game has to defend Acre from the Mamluk warriors, who are the enemy. Such games make you dive into a flat surface. From the player's viewpoint, turn as a targeting system that makes you fire/attack at the enemy units as they come towards your territory.
In Knightfall, you can earn gold, kill enemies, push warriors back, and reinforce your defenses in AR (Augmented Reality) mode. A number of your winning battles will lead you on top raking. As you keep winning, you'll gradually unlock new challenges and new features.
While playing the game, AR will do the magic and deliver users an experience of live-action. Additionally, one feature, "photo mode," in this game enables you to choose a character, and the player can use it for his/her amusement.
Zombie, Run!
Get a thrilling adventurous game free for Android and iOS mobile users. Zombie Run is particularly designed for those who love to jog. Make your morning jog more exciting, and start playing the Zombie Run game based on AR and available for iOS and Android.
So, what's new in this game? When you start playing, the game puts you in a world full of zombies. To survive, you have to run, attack zombies, and collect necessary items. The game also plays motivational narration and music to boost your morning routine.
Jurassic World Alive
When Jurassic's game starts, you fall into a prehistoric time when giant creatures are walking on the earth. After a few seconds, Jurassic worlds will take you into a wilder prehistoric place, and here the wildest creatures run into a modern civilized place.
You can explore all the aspects of this world and come across dinosaurs, mammoths, Pteranodons, tyrannosaurus, and gather their DNA samples to build a raptor for yourself.
You can also share your raptor freely with other players; yes, it's a multiplayer game. This sharing feature will help you compete more strongly with other creatures in real-time. There's a speedy mechanism in this game that is tailored to make users excited. Jurassic World is an extraordinary adventure AR app game for both iOS and Android.
AR Sports Basketball
Another outstanding AR-based gaming app where you can shoot the ball in real-time. This game is based on a simpler level of AR integration. With various types of gaming modes like a multiplayer option, players can enjoy a basketball game.
Redline: Drift
Redline is not just an ordinary video game; it transforms with AR and VR technologies. This showcase still images into a whole new dimension. You can explore a diversity of 360° photospheres in this game's virtual environment.
You can stand on ascend Glastonbury tor, mars, and enjoy fireworks of New Year in Hong Kong harbor. There are more than 35 highly detailed cars with several tracks. Redline: drift offers a realistic racing experience with its AR technology.
The Walking Dead: Our World
In walking dead, the world is in an AR (augmented reality) style, just like Ghostbusters and Pokemon Go world. Here you roam around the AR world and kill zombies with different types of weapons.
The severity of the count and danger of zombies changes with location and social elements.
When you clear out all the zombies from one location, mark that place on the map. Every time you win the game, the system will reward you for unlocking a character from any popular show or dangerous weapon.
Ingress Prime
Ingress Prime is among the first and best AR gaming apps for android users. There was considerable buzz about this game when it was first released. So, how does it work? When a play goes out in the world, he/she seeks some portals and hack them for the team. After hacking, the team builds it up in a challenging way because it makes it impossible to complete this task for other team players.
Park AR
This AR (augmented reality) game is based on parking, where you have access to dozens of trucks, buses, and cars. Once you choose your vehicle, you have to complete your parking level. Every level has a reward, different types of objects, and exciting features for you. How to play this game?
Bottom Line
Above ten inspirational games are developed to make users feel the adventure in real-time through their smartphone. Cubix is an Augmented Reality company that produces similar games with more attractive features. With 12+ years of experience, expert AR game developers of Cubix have built several AR-based games for Android and iOS. All the games are succeeding in their target market and audience.
With AR technology, games get a new and multi-dimensional way of researching brands before purchasing any product. Since mobile technology took place in our lifestyle, we are always expecting more from it, and with AR, there's more to come.